2022 Donors
We Couldn't Do This Without YOU
Burning Man culture is not a single entity; it's an amalgam of cultural movements and collectives that continue to evolve and incorporate new influences. The collectives in this spread were foundational to the evolution of Burning Man culture, contributing key elements to Burning Man's source code that morph and echo to this day. Are these the only contributors? Heck no! We could never document them all.
"The Burning Man community changed my life last year at my first Burn. The amount of gratitude I have for Black Rock City and everyone involved in the community is indescribable. As I'm able to, I will continue to contribute to Burning Man Project to ensure that future Burners are able to experience what I've been fortunate enough to. So excited to get back with the community this year, making new friends and spreading as much love as possible!"

~ WINDYCITY (BURNING SINCE 2022)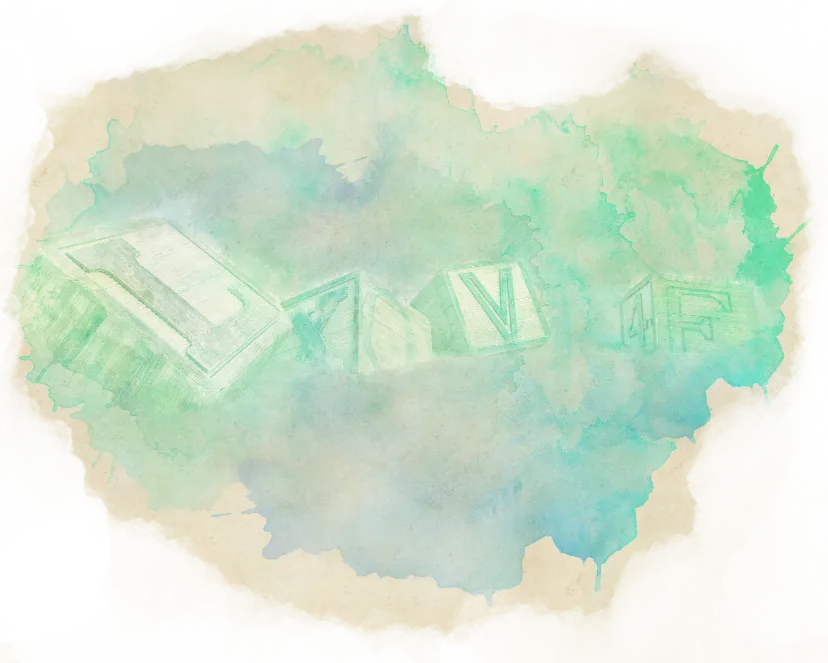 -f.16-

"My wish is that you may be loved to the point of madness."

~ ANDRE BRETON
LISTED BELOW ARE ALL THE GENEROUS HUMANS WHO DONATED TO BURNING MAN PROJECT IN 2022.
Aabria Iyengar
Aaron Bates
Aaron David Simunovich
Aaron Freeman
Aaron Haye
Aaron Heintz
Aaron Jackson
Aaron Josephson
Aaron Matthys
Aaron Roseli
Aaron Salamon
Aaron Scott
Aaron Shay
Aaron Sierra
Aaron Sison
Aaron Stoetzel
Aaron Weight
Abby & Steve Brody
Abby Enson
Abdu Hamour
Abe Levine
Abel / Dirty Daddy
Abraham Levine
Abraham Shaffer
Abrahim Mahallati
Abram Johnston
Abram Santa Cruz
Adam Amorastreya
Adam Cain
Adam Caplan
Adam Egert
Adam Ferrier
Adam Hendsch
Adam Martinson
Adam Patel
Adam Perales
Adam Powell
Adam Schwartz
Adam Tenney
Adam Washabaugh
Adamdavid Narito
Addison Smith
Adelia Grigsby
Adi Gutner
Adib Bakira
Adir Amsalem
Aditya Chellaram
Adnan Muminovic
Adrian Belina
Adrian Deen
Adrian Francolini
Adrian Grenacher
Adrian Haun
Adrian Mircea Popan
Adriana Cerundolo
Adriana Santos
Adrianna Brushert
Adrien Mac Calloway
Adrienne Smith
Afik Gilad
Ahmed Sharafeldin
Ahmed Tahseen
Ahmet Vurgun
Ahnna Goossen
Aidan Gibbons
Aidan Haley
Aidan McCarthy
Aidan Quest
Aidan Sherlock
Aimee Greenacre
Aimee Little & Augie Sanchez
Aja Harris-Hill
Akia Vongdara
Aksinia Makariukha
Alain Max
Alain Vasquez
Alan Alan Rodriguez
Alan Arolovitch
Alan Campbell
Alan Cathey
Alan Dubla
Alan Ingraham
Alan Masaoka
Alan O Bender
Alan Webb
Alana Tashjian
Alar Tamming
Alasdair Post-Quinn
Alaska
Albert Abeyta
Albert Petzold
Albert Van Akker
Albert Wenger
Albert West
Alberto Martinez
Albina Sitdikova
Albrecht Kiesow
Alden Wicker
Aldreas
Alec De Reitzes
Alec Hess
Alecia Iacchetta
Aleeza McCant
Alejandra Gomez Vargas
Alejandra Martinez
Alejandra Rincon
Alejandro Andres Antolino
Alejandro Damiani
Alejandro Fernandez
Alejandro Schwedhelm
Alejandro Solis
Alek Duboff
Aleks Zosuls
Aleksandr Busygin
Aleksandr Sysoev
Aleksandrs Lapkovskis
Aleksei Bykov
Alena Agapieva
Alessandra Ray
Alessandra Roberto
Alessandro Caroti
Alessandro Delzotto
Alessandro Maffey
Alessandro Sabatelli
Alessia Dramissino
Alex & Amanda Kipman
Alex Abelin
Alex Baker
Alex Bakir
Alex Danze
Alex Dubov
Alex Dumitrescu
Alex Faron
Alex Grossman
Alex Grossman
Alex Jay Hoffer
Alex Lancaster
Alex Lebed
Alex Luebke
Alex Moreau
Alex Neuwirt
Alex Ohnona
Alex Polvi
Alex Renzin
Alex Shiyan
Alex Troesch
Alex Wall
Alex Wilson
Alex Wolfe
Alex Wrzesniewski
Alex Yost
Alexa Hughes
Alexander Ali
Alexander Brindle
Alexander Dzurec
Alexander Gregory
Alexander Jarboe
Alexander Krivicich
Alexander Lippincott
Alexander McArdle
Alexander Motte
Alexander Popov
Alexander Prieto
Alexander Radnaev
Alexander Rolinitis
Alexander Spinelli
Alexander Sprague
Alexander Tarasevich
Alexander Tirion
Alexander Zemlyanskiy
Alexandra Abbott
Alexandra Bendheim
Alexandra Dyer
Alexandra Efimova
Alexandra Eller Schwarz
Alexandra Golden
Alexandra Hill Speciale
Alexandra Libby
Alexandra Mayer
Alexandra Periu
Alexandre Gatti
Alexandre Gianola
Alexandre Goldberg
Alexandre Nogueira
Alexey Maykov
Alexey Poklonskiy
Alexis Adams
Alexis Briggs
Alexis Klute
Alexis Trevino
Alf Kaech
Alfonso Quijano
Alfred Stahler
Alhia Chacoff
Ali Adhami
Ali Hassan
Ali Orkun Orhon
Alice Gottesman
Alice Kivivali
Alice Robertson
Alicia Jun
Alicia Rene Andrade
Alicia Taliaferro
Alicia Tao
Alina Cornea
Alina Jett
Alina Kuhnert
Alina Romaniuk
Alireza Dirafzoon
Alisa Pedersen
Alison Busche
Alison Scimeca
Alissa Lee
Alissa Symons
Alix Rosenthal
Allan & Nancy Anderson
Allan Donnelly
Allan Mota
Allard Warmelink
Allen Bayrooti
Allen Feldman
Allen Tavarez
Allen Tieri
Allen Trigueiro
Allie Callow-Spencer
Allie Shulman
Allison Capen
Allison May
Allison Miller
Allison Schippers
Allyson Cox
Allyssa Bogert
Almog Ginsberg
Alon Barnea
Alternative Energy Zone (Aez)
Alvaro Bravo
Alvise Fontana
Alvise Magaton
Alvise Raccanelli
Alys Anderson
Alysha Thompson
Alyssa Ellis
Alyssa Newman
Alyssa Stewart
Alyssa Wilson
Amanda Andriano
Amanda Appell
Amanda Cicarella
Amanda David
Amanda Dinstel
Amanda Edwards
Amanda Egan
Amanda Gard
Amanda Lila
Amanda Lumley
Amanda Mendieta
Amanda Riggers
Amanda Riley & David Hall
Amanda Wurzer
Amani King
Amber Attell
Amber Haley
Amber McBride
Amber Nash
Amber Parucha
Amber Reddin
Amber Vazquez
Amber Xu
Ami Lebendiker
Ami Lebendiker
Amin Afshari
Amina Gomez
Amina M Zamani
Amir Cohen
Amir Ebrahimi
Amir Farsio
Amir Orad
Amir Rosenbaum
Amira Albonni
Amit Koskas
Ammiel Kamon
Amos Rendao
Amy Anderson
Amy Friedlander
Amy Greenley
Amy Hayes
Amy Hoffman
Amy Hyatt
Amy Kanigher
Amy Kathleen Fleming
Amy Mason
Amy Meyers
Amy Miles
Amy Murphy
Amy O
Amy Oswick
Amy Oversmith
Amy Popovich
Amy Reyner
Amy Spinelli
Amy Zak
Ana Acosta
Ana Eusse
Ana Gabriela Mateo
Ana Guadalupe Hank
Ana Karime Bichsel
Ana Moroianu
Ana Paula Passagem Cintra
Ana Stayton
Ana V Martinez
Anaid Garcia
Anand Mehra
Anastasia Balashova
Anastasia Chemeritskaya
Anastasia Ovtchinnikova
Anastasia Pagieva
Anastasiia Myers
Anatolii Kondiiakov
Anatoly Buchin
Anders Byrnes
Anders Linn
Anderson Clark
Andie Nguyen
Andras Dallos
Andre Kruetzfeldt
Andre Thomas
Andrea "Romeo"
Andrea & Peter Shelley
Andrea Greyling
Andrea Heyn
Andrea Kilpatrick
Andrea Knorring
Andrea Moraldo
Andrea Ouellette
Andrea Quagliata
Andrea Rahardja
Andrea Schiff
Andrea Torre
Andrea Van De Rozenberg
Andrea Vidal
Andreas Fredriksson
Andreas Kutzer
Andreas Spentzos
Andreas Stender
Andrej Krasnansky
Andrej Pop
Andres Alonso
Andres Barrera
Andres Diaz
Andres Fabris
Andres Gomez
Andres Mendez Casares
Andres Perdomo
Andres Trevino
Andres Yuhnke
Andrew Blum
Andrew Brunner
Andrew Chen
Andrew Cole
Andrew Coover
Andrew Dejesus
Andrew Delaney
Andrew Forkner
Andrew Funk
Andrew Gonzalez
Andrew Hillyer
Andrew J Scott
Andrew Joseph Vecchio
Andrew Kortina
Andrew Logan
Andrew Maffey
Andrew Mark
Andrew McAloon
Andrew Morelli
Andrew Owens
Andrew R Muehling
Andrew Tepper
Andrew Thomson
Andrew Williams
Andrew Zelinski
Andrey Kornakov
Andrey Stanev
Andrii Blyzenko
Andrin Binder
Andriy Pletenetskyy
Andy Brown
Andy Chien
Andy Ellwood
Andy Farsje
Andy Goldman
Andy Hannath
Andy Leeper
Andy Nelson
Andy Sayare
Andy Tibbetts
Anet Redmer
Angela Beal
Angela Bellotte
Angela Dammen
Angela Dimeglio
Angela Eifert
Angela Elquist
Angela Lim
Angela Marlin
Angela McQueen
Angela Pytleski
Angela Tirion
Angelene Ghelf
Angeline King
Angelique Houben
Angelique Paull
Ania Zboron
Aniruddha Kohok
Anita Grunder
Anita Lang
Anja Daniela Hoebel
Ann Fitzpatrick
Ann Poplick
Anna Abdon Than
Anna Baker
Anna Bouma
Anna Esquibel
Anna Gollub
Anna Jadanova
Anna Kong
Anna Kroitor
Anna Lepley
Anna Lisa Kronman
Anna Masurel
Anna Scott
Anna Shainurova
Anna Shaw
Anna Sidana
Anna-Lena Krönig
Anna-Lisa Ritz
Annabelle Corke
Annaliese Franz
Annalise Smith
Anne Anctil
Anne Buovolo
Anne Den Hartog
Anne Laury
Anne Pruvost
Annelie Koller
Annelotte Visser
Annette Kuz (Panzer)
Annette Tullo
Annie Roney
Annie Rosen
Annie Sano
Anny Garcia
Anonymous
Anthony Ballios
Anthony Barron
Anthony Borba
Anthony Brooks
Anthony Goeritz
Anthony Guilliom
Anthony Haddad
Anthony Jensen
Anthony Joseph
Anthony Maceratini
Anthony Marban
Anthony McCarthy
Anthony Neuhoff
Anthony Prichard
Anthony Schwarcz
Anthony Wood
Anton Ivanov & Daria Makarova
Anton Kalugin
Anton Kolyukh
Anton Kossachev
Anton Muryne
Anton Nguyen
Anton Piskunov
Antoni Lech Wierzynski
Antonio De Michele
Antonios Lazaridis
Anya Kamenetz
Anya Lamb
Anya Tito
Anya Whalen
Anzhela Savina
Applesauce
April Denton
April Egbert
April Hinsberger
April Lewton
April Minnich
April Shippen
Arabella Hare
Araceli Perez
Aran Osborne
Arash Afshar
Arath Avila
Arbesa Kastrati
Ardoin Charlotte
Areeya Taylor
Ari Gorman
Ari Halbert
Ari Hollander
Ari Mason
Ari Ovadia
Ariana Distefano
Ariana Khan
Ariane Fisher
Arianna Strong Sheldon
Arianne Orr
Arianne Paroly
Ariel Arazi
Ariel Beck
Ariell Gross
Ariellah Aflalo
Arielle Abarca
Arielle Panzo
Arin Amsler
Arionah Sahr
Arjen & Kris
Arjen Van Eijk
Arlen Cravens
Arman Faghiri
Arman Soltani
Armando Morales
Armen Memic
Armin Haghi
Arnold Joseph Martinez
Arnoud Terwindt
Arsen Khurshudyan
Art Folker
Artavias Thompkins
Artem Palchevskiy
Arthur Bradford
Arthur Chalmers
Arthur Hughes
Arthur Jorioz
Arthur Petron
Arthur Wei
Artur Egiazaryan
Artur Tsurkan
Arturo Martinez
Arty Smith
Arvin Shirinyans
Asad Khan
Asaf Falah
Ascena Stoilov
Ashlee Badgett
Ashley Chow
Ashley Duvan
Ashley Finkelson
Ashley Hart
Ashley Hunter-Love
Ashley Middlebrook
Ashley Phelps
Ashley Shochat
Ashley Thomas
Ashley Trevizo
Ashley Vernon
Ashlynn Dawson
Ashlynn Dundon
Aslynn Guerrero
Assaf Levy
Atal Agarwal
Athena Dunbar
Athena Petrillo
Aubrey Aubrey
Aubrey Morgan
Aubrey Vollrath
Audry Helms
Aurora Leport
Austin Bales
Austin Brown
Austin O'Reilly
Austin Riggs
Austin Stone
Autumn Gray
Ava Chang
Avaneesh Acquilla
Avery Wolfe
Avid Avini
Avihu Avraham
Aviram Packsoltes
Aviram Soltes
Avishag Rapoport
Axel Vollmer
Ayinde Watson
Azur Koteen
Baaz
Babak Larian
Bailey Cannon Dean
Bairj Sahakian
Bala Cristian
Bamm
Bar Netz
Barbara Griffith
Barbara Langlois D'Estaintot
Barbara Seabra
Barbara Sims
Barbara Tucker
Barnaby Ruhe
Barrett Johnston
Barrett Tabeek
Barry Cogbill
Barry Johnson
Barry McIntyre
Barry Schweim
Bart Eller
Bart Rademaker
Bart Zwaan
Barton Wise
Bartosz Wyroba
Bear (Mark) Von Behrens
Beata Lewis
Beatriz Del Rio Perez
Beau Davenport
Beau McQueen
Beckie Wood
Becky Winkler
Behzad Baghai
Belinda Stewart
Bella Hunter
Ben Fagin
Ben Griffith
Ben Krebs
Ben Nehmadi
Ben Revivo
Ben Seagren
Ben Stern
Ben Urban
Ben Ward
Ben Wild
Benas Poderis
Benjamin Abittan
Benjamin Anderson
Benjamin Ballarin
Benjamin Bowers
Benjamin Cohen
Benjamin Dean
Benjamin Drapiza
Benjamin Eto
Benjamin F. Nicholson
Benjamin Fellous
Benjamin Mcfarland
Benjamin McMaster
Benjamin Pappuleas
Benjamin Phelan
Benjamin Pundole
Benjamin Rowe
Benjamin Stern
Benjamin Thomas
Benjamin Vega
Benna Douglas
Benny Parkes
Bernard Coll
Bernard Hanratty
Bernie Roth
Bert Weiner
Bertryam Myer
Bess Cheng Hsin Hsu
Beth Norman
Beth Robertson
Bethany Burum
Betta!
Betty Demember
Bevan Noble
Beverly Dufresne
Beverly Hann
Bharath Kumar Menon
Biagio Sguera
Big Red Machine
Bil Mixsell
Bill Chin
Bill Clark
Bill Farmer
Bill Green
Bill Lockwood
Bill Neely
Bill Sine
Bill Stillman
Billy Huey
Bjorn Niclas
Blake Marcus
Blake Mayes
Blake Morgan
Blake Tacklind
Blake Winters
Blakely Rice
Bo Benzon
Bo Mullan
Bo Pennington
Bob Cadd
Bob Hargreaves
Bob Jenkis
Bob McGrory
Bob Wong
Bogart McAvoy
Bogdog™
"Boho" Joe Higgs
Bolston Andrew Jones
Boni Bonneville
Bonnie Morgan
Boomer aka Rich Sopkowiak
Boris Gurevich
Boris Shoihat
Boris Simonovic
Borja Espegel
Borys Biletskyy
Borys Dus
Bowie Vrancken
Boyan Athanassov
Boyd McSparran
Boyscout
Bozena Brzozka
Brad Barnhorn
Brad Corlett
Brad Epstein
Brad Peik
Brad Schneider
Brad Shurmantine
Brad Siefker
Brad Sturkie
Brad Toft
Brad Tomlinson
Bradley Basham
Bradley Bell
Bradley Flint
Bradley Hicks
Bradley Lavigne
Bradley Mindlin
Bradley Sherman
Brandi Woodnutt
Brandolino Gritti
Brandon Bennett
Brandon Cassis
Brandon Colt
Brandon Downs
Brandon Kress
Brandon Lee
Brandon Skari
Brandon Smotherman
Brandon Zimmer
Branislava Lana Radivojevic
Braulio Busquiazo
Brea Bianco
Breanna Johnson
Breanna O'Shea
Brenda Berys
Brenda Everling
Brenda Valdovinos
Brendan Connaughton
Brendan Gilmartin
Brendan Harrigan
Brendan Nagle
Brendan Riley
Brendan Smith
Brenden Logan
Brendon Siino
Brenna Larks
Brent Boe
Brent Cain
Brent Carlsgaard
Brent Hronik
Brent Pearson
Bret Engelkemier
Brett Brooke
Brett Coleman
Brett Fletcher
Brett Grantham
Brett Lichtman
Brett Siddell
Brian Aamoth
Brian Anglin
Brian Artiaco
Brian Beffort
Brian Behlendorf
Brian Buchholz
Brian Cary
Brian Cass
Brian Chojnowski
Brian Cipponeri
Brian Clark
Brian Collins
Brian Cox
Brian Dunseith
Brian Fulmer
Brian Geoghegan
Brian Grosman
Brian Harper
Brian Harradine
Brian Hiegert
Brian Konash
Brian Lewis
Brian Logsdon
Brian Mick
Brian Nickerson
Brian Pendleton
Brian Rehm
Brian Rossini
Brian Somers
Briann Turney
Brianna Anthony
Brianna Capra
Brianna Fahmy
Brianna Viera
Brianne Medeiros
Bridget Adams
Bridget Lillis
Brigida Armengol
Brit Black
Britani Lorenz
Britney Haddad
Britt Fohrman
Brittany Burkott
Brittany Kaiser
Brittany Martinez
Brittany Richards
Brittany Shaule
Brittany Whitmore
Brittney Black
Brock Pierce
Brohn Smith
Brooke McCurdy
Brooke Oliver
Brooke Whitehead
Brooks Honaker
Brooks Marzka
Bruce & Dana MacDermott
Bruce & Leona Baumgart
Bruce Ampolsky
Bruce Bohannan
Bruce Brodie
Bruce Dawson-Scully
Bruce Gelb
Bruce Kahn
Bruce Krysiak
Bruce Miles
Bruce Newman
Bruce Raben
Bruce Silva
Bruce Youngblood
Bruno Garfilkel
Bruno Panara
Bruno Uzzan
Bryan Burke
Bryan Du Halgouet
Bryan Hearns
Bryan Kemler
Bryan La Dow
Bryan Ressler
Bryan Szabatura
Brynn Noel
Bryon Calhoun-Jones
Bryre Roots
Buck Houston
Buckley Jeppson
Bucky
Buleza Koci
Bunnywood Tank Corps
Byron Jones
C Nicholas Moore
C Rachel Jenkins
Cab Spates
Caelen Schreiber
Caitlin Benti
Caitlin Denton
Caitlin Gorman
Caitlin Grace Clark
Caitlin Logan
Caitlin Moylan Furcolo
Caitlin Neal
Caitlin Robinson
Caitlin Stolley
Caleb Franklin
Caley Joyner
Calla Hailwood
Calvin Burrage
Cameron Angeli
Cameron Bruce
Cameron Gregg
Cameron Lewis
Cami Cobb
Camila Osorno
Camilla Hudson
Camille Fiducia
Camilo Soto
Camp Mystic & Mystic Arts Foundation
Camron Hamilton
Candide Bailey
Candis Konesky
Caner Onal
Capra J'Neva
Captain Link
Capucine Joulot
Cara Agerstrand
Cari Jacobs-Crovetto
Carin Berolzheimer
Carissa McCrory
Carl Cox
Carl Emmerik Rohde
Carl Lucas
Carl Palmer
Carl Persson
Carl Whitaker
Carla Anderson
Carla Franco
Carlos Almendares
Carlos Cambero
Carlos Chambers
Carlos Cuervo
Carlos De La Torre
Carlos Diaz
Carlos Lenz
Carlos Lopez
Carlos Monreal
Carly Ellwanger
Carly Goldberg
Carly Hurtt
Carly Tillotson
Carlyle Scott
Carol Baardsen
Carol Cherne
Carol Freshley
Carol J Pantaleo
Carol Lynne Conrad-Forrest
Carol Peaches Jones
Carole Moore
Carolina Osorio
Carolina Salazar
Caroline Alcantara
Caroline Ghosn
Caroline Haffner
Caroline Hoffman
Caroline Kerr
Caroline Landry
Caroline Legrand
Carolyn Deigan
Carolyn Leigh/Cele, LNT For Earth Guardians
Carolyn Power Perlstein
Carrie Krane
Carrie Phillips
Carrie Schmidt
Carroll (Electric) & Janet (Static Hare) Waggoner
Carson Comeau
Carsten Hughes
Carter Crouch
Cary Berkley
Casandra Silva
Casey Adams
Casey Hansen
Casey Lowe
Casey Madden
Casey Parker
Casey Tepper
Cassandra Caron
Cassandra Jaime
Cassandra Kenworthy
Cassandra Pereira
Cassandra Sprys
Cassandra Wesselman
Cassaundra Myers
Cassia Johnson
Cassiano Mota
Cassidy Tawse-Garcia
Cat Crockett
Catalina Ospina
Caterina Riccobono
Catharine Simmons
Catherine Aeppel
Catherine Ambrozewicz
Catherine Custer
Catherine Escher
Catherine Geanuracos
Catherine Henry
Catherine Jochai
Catherine Mooney
Catherine Pepper Raper
Cathryn Lizbeth Rogers
Cathy Ariche
Cayetano Dominguez
Ceci
Cecilia Andrea Lobos Soto
Cecilia Pagkalinawan
Celeste Dupreez
Céleste Galrao Exposto
Celeste MacDonald
Celine Clermontois
Celine Higton
Cesar Cepeda
Cesar Jimenez Davalos
Cesar Puga
Cgo
Chad Hessoun
Chad Sotomayor
Chad Stewart
Chagit Ofir
Chameleon aka Ross McKeown
Chance & Laura Browning
Chandler Johnson
Chanel Smythe
Charles Bass
Charles Baynes
Charles Cederfeldt-Malinis
Charles Cocks
Charles De Clapiers
Charles Jacoby
Charles Johnson
Charles Kattau
Charles Mallender
Charles Mason
Charles Moore
Charles Moutard
Charles Nowell
Charles Oppenheimer
Charles Perret
Charles Pitts
Charles Sacco
Charles Smith
Charles Walker
Charles Whetsel
Charles Zumpft
Charley McGowan
Charlie & Karen Abowd
Charlie Coleman
Charlie Gorichanaz
Chase Brignac
Chase Fortner
Chase Neinken
Chase Thomas
Chavis Sabin
Chelsea Bosley
Chelsea Daoust
Chelsea Kyger
Chelsea Rodriguez
Chelsea Waggener
Chelsea Wood
Chen Wang
Cheng Sheng Chao
Cheong-Tseng Eng
Cheri Adams
Cheriana Griggs
Cherri Logan
Cheryl Bart
Cheryl Giefer
Cheryl Stone
Cheryl Surface
Cheryl Young
Chester Corcos
Chetan Nandakumar
Chloe Graham
Chloe Smith
Chris Blindheim
Chris Bonner
Chris Buck & Hara Schwartz
Chris Cassano
Chris Cluff
Chris Comer
Chris Cox
Chris Demetriow
Chris Detchon
Chris Dressel
Chris Fava
Chris Gibson
Chris Grdich
Chris Greene
Chris Hainsworth
Chris Hughes
Chris Jones
Chris Klaus
Chris Kuczynski
Chris Malloy
Chris McClary
Chris McNelis
Chris Meyer
Chris Moloney
Chris Nealon
Chris Northcutt
Chris Nuguid
Chris Percival
Chris Schwab
Chris Seagren
Chris Stabenfeldt
Chris Tringali
Chris Trudel
Chris Welder
Chris Wiedman
Chris Wink
Chris Zerger
Christian Cigrang
Christian Cox
Christian De Leon
Christian Estevez
Christian Martinez
Christian Olsen
Christian Schoebel
Christian Sederberg
Christian Villum
Christian Yuhas
Christian-Linus Pauling
Christina Comfort
Christina Grau
Christina Helm
Christina Hsiang
Christina Lee
Christina Martin
Christine Astondoa
Christine Blaine
Christine Bustamante
Christine Deltoro Mullins
Christine Law
Christine Peek
Christine Singh
Christine Veltri
Christine Yen
Christoph Hannon
Christoph Waldemer
Christopher Clark
Christopher Curry
Christopher Eden
Christopher Findlater
Christopher Frey
Christopher Henderson
Christopher Henricksen
Christopher Hughes
Christopher Johnston
Christopher Kingsley
Christopher Morse
Christopher Mroz
Christopher Myers
Christopher Nietzold
Christopher Paine
Christopher Riboli
Christopher Seiwald
Christopher Smith
Christopher White
Christopher Will
Christy Hewlig
Chrysanthi Kafka
Chrystal Hoffman
Chuck & Deema Costello
Chuck Monda
Chuck Zwick
Cicely of Liminal Labs
Cierra & Cindy Rawlings
Cinda Collins
Cindy Gallop
Cindy Hanifen
Cinthya Garza
Cipher
CJ van der Laan
Claire Gilchrist
Claire Holguin
Claire McAuliffe
Claire Nishimura
Claire Rosenbaum
Claire Sims
Clara Fletcher
Clara Gusmão
Clarence Lui
Clarence McDowell
Clarence Mills
Claudia & Rick Ferrara
Claudia Chinello
Claudio Spilatro
Clay Bush
Clay Crawford
Clayton Blake
Clemens Haidinger
Clemens Mardek
Cliff Click
Clinton Burnett
Clueless
Coby Chapple
Cody Klein
Cody Ogburn
Cody Sewell
Colby Kauk
Colby Klein
Colby Vreman
Cole Dicaro
Colin Geiger
Colin Hornett
Colin O'Brady
Coline Doussiere
Colleen Baldwin
Collin Marlar
Colten Rogers
Conch Daddy
Conly Chi
Conni Bock
Connie Nelson
Connor Solomon
Conor Logan
Conrad Voorsanger
Conrad Whelan
Cord Lamphere
Cordelia Fleming
Corey Cooper
Corey Nocco
Corey Sheppard
Corin Dolson
Cory Krieger
Cory Logwood
Cory Mervis
Courtney Dallaire
Courtney Fortner
Courtney MacMahon
Courtney Smith
Courtney Stern
Craig & Kristin Donato
Craig Cockburn
Craig Harmer
Craig Jackson
Craig Maldonado
Craig Martin
Craig Okruhlica
Craig Sorensen
Craig Steiner
Craig Stoa
Craig Wilson
Crayg Danger
Crimson Rose & Will Roger Peterson
Cristhian Chaparro
Cristian Dominguez
Cristian Ramirez
Cristina Ignacio
Cristina Kantor
Crystal Collier
Crystal R Fox
Crystal Vargas
Crystal Wu
Csanad Varallyay
Cuneyt Ozturk
Curt Simon Harlinghausen
Curtis Demeyer
Cyndi Ochs Ochs
Cynthia Briseno
Cynthia Calva
Cynthia Fleischmann
Cynthia Garza
Cynthia Jones
Cynthia Nelson
Cynthia Nelson
Cyril Guignard
Cyrus Vattes
D Williamson
Dada Ashi
Dado Valentic
Daina Mueller
Daisy Cherne
Dale Dawson
Dale Grooms
Dale Olds
Dale Rice
Dalila Szostak
Dameon Engblom
Damiano Manna
Damien Burgess
Damien Delaura
Damina E Townes
Damned Lawyer
Damon McIntosh
Dan Adika
Dan Aufhauser
Dan Barry
Dan Chase
Dan Coffey
Dan D'Agostino
Dan Girshovich
Dan Marston
Dan Olson
Dan Pach
Dan Peretz
Dan Price
Dan Reichman
Dan Schuhmacher
Dan Sedlacek
Dan Shecther Gelles
Dan Swezey
Dan Trotter
Dan Vicini
Dan Viens
Dana Amram
Dana Arak-Eng
Dana Gotlieb
Dana Huestis
Dana Karangelen
Dana Kau
Dana Lerman
Dana Liston
Dane Goulet
Dane Thorwaldson
Danelle Bassett
Danelle James
Dani Diamantstein
Dani Moore
Danica Metlay
Daniel Alan Anderson
Daniel Alexander Kroemer
Daniel Barcay
Daniel Bardman
Daniel Barres
Daniel Bauer
Daniel Benlulu
Daniel Cadenbach
Daniel Cohen
Daniel Dauer
Daniel Dorman Jr.
Daniel Doughety
Daniel Edmond
Daniel Faloon
Daniel Garibay
Daniel Gibson
Daniel Gierl
Daniel Hagman
Daniel Juck
Daniel Khodabakhsh
Daniel Labenski
Daniel Labree
Daniel Martin
Daniel McGill
Daniel McKagan
Daniel Melcer
Daniel Miceli
Daniel Mon
Daniel Monk
Daniel Murphy
Daniel Niklas
Daniel Ozen
Daniel Perdomo
Daniel Plicaud
Daniel Ricardo Linares Buitrago
Daniel Ricciardelli
Daniel Robson
Daniel Schmal
Daniel Schwartz
Daniel Silva
Daniel Silver
Daniel Souweine
Daniel Stintzing
Daniel Tullemans
Daniel Velez
Daniel Whisler
Daniel White
Daniel Whitehouse
Daniel Wickes
Daniela Anderson
Daniela Araya
Daniela Busciglio
Daniela Gonzalez
Danièle Albert
Daniele Bourne
Daniele Foresti
Daniella Noguera
Danielle Anders
Danielle Aronson
Danielle Arrivillaga
Danielle Barnes
Danielle Capra
Danielle Cleaver
Danielle Derse
Danielle Gennety
Danielle Hess
Danielle Hirsch
Danielle Imperato
Danielle Leslie
Danielle Lombard
Danielle Pelz
Danny Atar
Danny Coyle
Danny Guthrie
Danny Kaufman
Danny Khneiser
Danny Klein
Danny Lanir
Danny Muller
Danver Chandler
Dany Brindamour
Daphne Edwards
Dara Dotz
Darcy Gibson
Darcy Michero
Daria Cheremisinova
Daria Ink
Darian Shapiro — Happy Hanuman Camp
Darin Grozdev
Darina Marchenko
Dario Talluto
Darius Bivainis
Darius Fewlass
Darius Gilchrist
Dariusch Apadana
Darla Fink
Darlene Ramelow
Darrell Ansted
Darren Blatt
Darren Campbell
Darren Chandlee
Darren Emmons
Darryl Eaton
Dasha Tsybulnik
Dave Anderson
Dave Bogaty
Dave Hagewood, Angel Dust Camp
Dave Klaus & Alycia Freeman
Dave Parsons
Dave Rutherford
Dave Walters
Dave Washer
David Alley
David Archer
David Armstrong
David Belis
David Beynet
David Bort
David Brett
David Ceylon
David Choi
David Cook
David Cox
David Crispin
David Danko
David Delve
David Demaree
David Demember
David Dombrowiak
David Enrico
David Eshe
David Essoyan
David Fellah
David Festa
David Fischer
David Fryauf
David Garner
David Gerstein
David Giribet
David Goin
David Grebler
David Heslop
David Hover
David Hua
David Hutchinson
David Inglish
David Johnson
David Jordan
David Kaman
David Kaplan
David Knip
David Ladanyi
David Le
David Leblanc
David Lopez
David Machacek
David Mans
David Marstillerm
David Maxwell
David Meljie
David Moffat
David Murphy-Longhini
David Nelson
David Nelson-Gal
David Newkirk
David Nicholson
David Osborn
David Pachla
David Polcaro
David Robinson
David Rock
David Romero
David Rosen
David Rovetti
David Samuel
David Sarkis
David Seerveld
David Silverman
David Simon
David Sipes
David Situ
David Skroch
David Smith
David Thibert
David Tipton
David Trzeciak
David Tweedie
David Verdecchia
David Wang
David Wedeen
David Yarus
Davinder Khunkhun
Davis Goldstein
Davis Nguyen
Dawn Fowler
Dawson Love
Dayle Armstrong
Deacon Farrell
Deanna Neu
Deb Zepp
Debbie & Jerry Vanhoosen
Debbie De Long
Debbie Freiheit
Debi Mansour
Deborah Barton
Deborah Curtis
Deborah Fink
Deborah Lachchi
Deborah Newman
Deborah Sanderson
Deborah Vidotto
Dee Dee Wolverton
Dee Khoury
Deepika Misra
Deissy Jaramillo
Deke Young
Delilah Corkery
Della Kelso
Delphin Sénizergues
Demet Koca
Demi Pennock
Demian Black
Dena Giannini
Dena Justice
Denis Vareaghin
Denis Vasilev
Denise "Tangles" Kirby
Denise Funke
Denise Latka
Denise Lozano
Denise Meier & Michael Jacob
Denise Neves
Denise Otterbein
Denise Torres
Dennis & Suzi Bartels
Dennis & Wendy Ptak
Dennis Clarke Pickens
Dennis Fitzgerald
Dennis Lawson
Dennis Mao
Dennis Murphy
Dennis Van Dusen
Dennise Lite
Denys Andrukh
Deone Newell
Dereck Gibson
Derek Webber
Derek Williamson
Derin Kanatli
Derrek Higgins
Derrek Vernon
Des Farrelly
Desirai Svetcov
Desiree De Lara
Desiree Heveroh
Despoina Karargyri
Deva Santiago
Deven Jensen
Devin Flood
Devin Graham
Devin Price
Devon Dymond
Devon Vought
Deyton Jacobsen
Dhara Katz
Dian Hartono
Diana "Sauté " Ries
Diana Abdurakhmonova
Diana Dauer
Diana Ivanov
Diana Perez
Diana Tadjuideen
Diana Wei
Diane Harter
Diane Iris Ballard
Dictator Meem
Diego Bringas
Diego Garduno
Diego Graglia
Diego Sabogal
Dieter Adelmann & Eduardo Samuel
Diggity Dog & Banana
Dillon McDonald
Dina Supino
Diney Vargas
Dino Biordi
Dionne Barrs
Dirk Sell
Dis)'(Rack & Beans
Disco Inpurno
Dmilo Hallerberg
Dmitri Nikoliouk
Dmitry Dzilno
Dmitry Gorbunov
Dmitry Loshchinin
Doc Sousa
Dolores Reyna
Dominic Marcard
Dominic Tsoi
Dominic White
Dominik Bechtel
Dominik Kaar
Dominique Rees
Dominique Rojas
Don Allmandinger
Don Anderson
Don Brotemarkle
Don Bullard
Don Gibbs
Don Hayler
Don Ho
Don Moulds
Don Pickering
Don Quy Le Ho
Don Reiman
Don Riggs
Don Shestko
Donald Gentry
Donald Luke
Donald Maggi
Donald Spear
Donald Stuart
Donna Colson
Donna Eck
Donna Li
Donna Moore
Donna Seabrooks
Donny Passey
Donora Wichmann
Donovan Gilletti
Donovan Preddy
Doris Ferleger
Doron Daus
Doron Galpaz
Dorothy Ann Major
Dorothy Tecklenburg
Dorthy Fredenberg
Dot Colagiovanni
Dotty Giordano
Doug 'Nataraj' Shire
Doug & Tamara Thorne
Doug Abel
Doug Bruce
Doug Cartwright
Doug Farr
Doug Levin
Doug Pyle
Douglas Baggett
Douglas Bell
Douglas Costa
Douglas Dacy
Douglas Friedman
Douglas Habersaat
Douglas Jackson
Douglas Meckelborg
Douglas Scott
Douglas Silton
Douglas Thompson
Douglas Yoch
Douw Smith
Doyle Leeding
Dr. Bronner's All-One Fund
Dr. Kegels
Dr. Phil
Dr. Ra
Dragi Dodevski
Drake Wertenberger
Dray Wolf
Drew Carmichael
Drisya Vilaya
Dror Ashuah
Dror Benhamou
Duane Kennedy
Duane Peterson
Duke Shin
Duncan
Duncan & Liz Richardson
Duncan McColl
Duncan Smith
Dustin Cox
Dustin Faithful
Dustin Moon
Dustin Schanz
Dustin Sigward
"Dusty Bill" Miller
Dusty Hippy & Pony Lady
Duy Thai
Dwayne Barnett
Dwayne David
Dwight Chung
Dylan Bennett
Dylan Clevenger
Dylan Dickie
Dylan Hart
Dylan Johnson
Dylan Macniven
Dylan Quest
Dylan Steinman
Dylan Thomas Rhys
Dzmitry Mikhnavets
Dzung Ha
Ebtisam Binhussein-Theis
Ed Fletcher
Ed Italo
Ed Korthof
Ed Lantz
Ed Massey
Ed Pomponi
Ed Rockowitz
Eddie Russ
Eden Carroway
Eder Carbajal
Edgar Perez
Edgar Tapia
Edgard Dolande
Edgardo Mateos
Edgardo Rubio
Edmond F Vail III
Edmund Graehl
Edouard Lene
Edouard Rabattu
Edouard Simonet
Eduardo "Loboman" Manilla
Eduardo Menin
Eduardo Petrelli
Edward Carlson
Edward Freeman
Edward Geil
Edward Hamel
Edward Higbee
Edward Hill
Edward Hoskins
Edward Ingraham
Edward Jensen
Edward Lee
Edward Ort-Ulm
Edward Van Dongen
Edwin Allen Richards IV
Edwin Chiu
Edwin Dover
Efe Gozuyesil
Eidelson Sarah
Eileen Chauvet
Eileen O'Neill
Einan Bendavid
Ekaterina Faterova
Ekaterina Im
Ekaterina Mendes da Maia
Elad Ben Israel
Elad Cohen
Elaine Lorey
Elanit Alkoby
Eleanor Drew
Eleanor Holmes
Eleanor Wellesley
Eleanor Wells
Elen Ohannessian
Elena Adamova
Elena Apilat
Elena Brotsis
Elena Marx
Elena Szlemp
Eleuses Paiva
Eli Cohen
Eli Kiselman
Eli Shumway
Eli Sopcich
Eliad Golan
Elianne Mureddu
Elie Oren
Elina Valitova
Elisabeth Michaels
Elisabeth Ottolini
Eliza Jane Schneider
Elizabeth & Andrew Gray
Elizabeth 1995
Elizabeth Betsy O'Neill
Elizabeth Callens
Elizabeth Cameron
Elizabeth Carrillo
Elizabeth Coleman
Elizabeth Gonzalez
Elizabeth Hansen
Elizabeth Hansen
Elizabeth Kelley
Elizabeth King
Elizabeth Martin
Elizabeth McDonald
Elizabeth Munn
Elizabeth Rodriguez
Elizabeth Sakaldasis
Elizabeth Schaumberg – "Vesper Belle"
Elizabeth Schiller
Elizabeth Sutherst
Elizabeth Trautman
Elizabeth Valentina
Elizabeth Zbinden
Elle Evans Bellamy
Ellen Beckman
Ellen Henrici
Ellen Parker
Ellen Perkins
Ellen Siminoff
Ellen Taylor
Ellie Rabinowitz
Elliot Totah
Elliot Welder
Elliott Fryback
Elliott Jacksch
Elliott Ng
Elliott Roberts
Elliott Steward
Elmar Peters
Elon Packin
Elwin Stevelink
Elyse Kane
Emelie Paulina Terese
Emil Sedgh
Emil Strand
Emiliano Rial Verde
Emilie Bekink
Emilie Chalcraft
Emilie Lygren
Emilie Souza
Emilija Simonaityte
Emilio Botin Sanz
Emilio Sánchez Morales
Emily Commens
Emily Commens
Emily Cross
Emily Dvorin
Emily Electra McNaughton
Emily Hoelzer
Emily Krantz
Emily Rohatgi
Emily Smith
Emma Carter
Emma Marmol
Emma Pessereau
Emmanuel Blanc
Emmanuel Melameth
Emmy Cattani
Enes Tever
Enid Baldock
Enrica Cocianni
Enrique Perez-Paris
Enzo Franco
Enzo Garoche
Ephraim Eusebio
Eran Efrat
Erez Miterani
Eric Boromisa
Eric De Jong
Eric Dierks
Eric Flyckt
Eric Greiner
Eric Hallworth
Eric Horvitz
Eric Hua
Eric Jagodzinski
Eric Lohela
Eric Martin
Eric Pelnik
Eric Peterson
Eric Ring
Eric Ruud
Eric Schapiro
Eric Small
Eric Squires
Eric Stahl
Eric Tussey
Eric Webb
Eric Zinda
Erica Baker
Erica Casselman
Erica Cohen
Erica Cooperrider
Erica Eng
Erica Fagin
Erica Freshley
Erica Geller
Erica Linson
Erica Mendez
Erica Smith
Erick Godsey
Ericwoolcott
Erik Briner
Erik Brisson
Erik Edstrom
Erik Foraker
Erik Hauswald
Erik Zaro
Erika McDonald
Erin Andrews
Erin Bishop
Erin Conley
Erin Hilleary
Erin McIntyre
Erin Murphy
Erin Noel
Erin Roach
Erin Schneider
Erin Stephany
Erin Thompson
Eris Stassi
Erlan Myrzabekov
Ernest A Stephens
Ernst Westphal
Errin Petty
Errol Lowe
Erroll Fielding
Esef Isik
Eser Levi
Esfandiar Behrouz
Esin Cuce
Esra Aslan
Esteban Caceres
Esteban Cheng
Esteban Guzman
Esteban Saenz
Estela Diaz-Sanchez
Esther Asmus
Esther Bennett
Esther Delaura
Etana Kunovsky
Ethan Dean
Ethan Dreyfuss
Ethan Wilding
Etienne Arent
Etienne Borgeat
Eugene Skinner Iii
Eugenia Speranza
Eva Hegedus
Eva Otto
Eva Reiska
Eva Sigersted
Evan Beloni
Evan Brenner
Evan Cygler
Evan Daily
Evan Farahnik
Evan Ferguson
Evan Greenlee
Evan Koehne
Evan Lane
Evan Shulman
Evan Smith
Evan Steiner
Evan Wies
Eve Green
Evelyn Beguiristain
Evgenia Slyusarenko
Evgeniya Guryleva
Evgeniya Khorina
Evgeniya Makarkina
Evgeny Kuzminykh
Eviatar Frankel
Evin Urban
Ewa Da Cruz
Ewelina Sieradzka
Ewj Wenger
Eyal Wiener
Ezra Perlman
Ezra Tilaye
Fabian Andre
Fabien Mansoubi
Fabienne Addor
Fabio Cardinale
Fabio Cerdeiral
Fabio Marastoni
Fabrice Schwartz
Fabrice Simondi
Fahim Ferdous
Fallon & Meatball Alvarez
Fannie Allen & George Cogan
Fat Chance & Ruby
Fatemeh Fannizadeh
Fatimeh Asi
Federica Bartolucci
Felicia Lee
Felix Boehme
Felix Dorrek
Felix Haimerl
Felix Kaegi
Felix Montero Julian
Ferdinand Torres
Fernanda Navilli Almeida
Fieven Tedros
Fikret Fetahovic
Filip Petkov
Fiona Aboud Singer
Firat Sezginsoy
Firefly
Fishtank Art Car
Fiver
Flavio Luiz Prado Corrêa
Fletch Moules
Florencio Bulanhagui
Florin Badita
Florine Segers
Flynn Mauthe
Fonda Raley
Forel Oceane
Fran Lewbel
Frances Hellman & Warren Breslau
Frances Pangilinan
Frances Schwiep
Francesco Crippa
Francesco Gatti
Francesco Nicotra
Francesco Petrucci
Francina Ables
Francis Grabowski
Francis Lord
Francis Roane
Francisco Zalles
Francois Chaubard
Francois Viry
Frank Anderson
Frank Coraci
Frank Frenzel
Frank Liu
Frank Martinez
Frank Scura
Frank Strick
Frank Villarreal
Franziska Klein
Fred Brathwaite
Fred Uribe
Freda Dawana
Freddy Hahne
Freddy Sandoval
Frederic Bernabeu
Frederic Haaser
Frederic Klaske
Frederick Eling
Frederick Wright
Fredrik Olofsson
Freeman White
Frenchy Herron
Freya Peters
Frida Ahlvarsson
Friederike Wenzel
Fringe Busby
Fumiko Docker
Gabe Guynes
Gabriel "Miel" Benarros
Gabriel Acheson
Gabriel Ahr
Gabriel Froymovich
Gabriel Martinez
Gabriel Riley
Gabriel Torres
Gabriela Merschon
Gabriela Sanchez V
Gabriela Tinoco
Gabriele Soranzo
Gabriella Gabos
Gabriella Kelly
Gabriella Zielke
Gabrielle Enfield
Gabrielle Gordon
Gabrielle Hafalia
Gabrielle Manos
Gabrielle Meys
Gabrielle Sjoberg
Gabrielle Stadem
Gad Kedoshim
Gaia Sophia-Dragonfly
Gail Feldsherova
Gail Newel
Gal Aroch
Galia Benartzi
Galina Korkina
Gannet Wystix
Garrett Hoyos
Garth Johnston
Gary Angell
Gary Burke
Gary Chetkof
Gary Edwards
Gary Esser
Gary Giomi
Gary Gorrow
Gary Green
Gary Jennings
Gary Johnson
Gary McAulay
Gary Mueller
Gary Oakley
Gary Riggi
Gary Schroeder
Gary Smith
Gary Straws
Gary Sullivan
Gary Thai
Gary Waldron
Gavin Brodin
Gavin Prentice
Gavin Quattrone
Gayle Degroot
Gayle Maccia
Gaylord Delomosne
Gaynor Scott
Geena Ruggeri
Gelareh Talebani
Gelma "Tarusha" Gate
Gene Brabec
Gene Urban
Genevieve Schettino
Gennadiy Kotlyarchuk
Gennavive Waugh
Geo Wiktor
Geoff Guidetti
Geoffrey Purdy
Geoffroy Moreno
Georg Wester Ebbinghaus
George Adams
George Barks
George Constantinou
George Iki
George Jekner
George Kozlov
George Paap
George Stroumboulopoulos
George Throener
George Weston
George Whitehill
George Zamora
GeorgeJosephJean Greer
Georgia (Trauma Queen) Burke
Georgia Burrell
Georgia Rose Hardy
Georgie Huff
Georgina Miranda
Georgios Mavromatis
Gerald Fleischmann
Geri Vanore
Gerrit Vreman
Geut Hazan
Ghazal Pirzadeh
Giacomo Favero
Giancarlo Daprato
Gigi Debiasi
Gigi Deleon Krysiak
Gigi Luke
Gilad Kenan
Giles Bones
Gina Awdish
Gina Grandi
Gina Shiotani
Ginger Holladay-Houston
Gingher Leyendecker
Giovanni Favero
Girardotdelcamino
Giselle Newman
Giulia Lima
Giulia Salazar
Glen Shewchuck
Glencora King
Glenda Lousignont
Glenda Solis
Glenn Bruk
Glenn Hovgaard
Glenn Petry
Glenn Toth
Gloria Alvarez
Gloria Correa
Gobinda Senchury
Gokhan R Simsek
Gonzalo Barroilhet
Gonzalo Vila
Gordon Hamachi
Gordon Ogden
Gordon Woolvett
Grace Chang
Grace Chiao
Grace Paglen
Gracen & Kadin Hecht
Grady Gardner
Grady Morton
Graham Hill
Grant & Claire Van Every
Grant Dowling
Grant Leonard
Grant Thomas
Green Retirement, Inc.
Greer Mackie
Greg & Suzanne Schafer
Greg Baty
Greg Bell
Greg Dressel
Greg Garner
Greg Gilman
Greg Habiby
Greg Marlett
Greg Marshall
Greg Moers
Greg Oreck
Gregg Fleishman
Gregory Baratte
Gregory Blanc
Gregory Bockenstette
Gregory Callahan
Gregory Dana Ullman
Gregory Freiberg
Gregory Sofio
Gregory Trinka
Gregory Zwolinski
Greta Bradbury
Greta Semerano
Grey Williamson
Grover Norquist
Grzegorz Hajdarowicz
Guilherme Cybis Pereira
Guillaume Cier
Guillaume Morgat
Guillermo Velez
Gustav Eriksson
Guy Merin
Guy Piekarz
Guy Sellouk
Gwendolyn Patterson T
Gylsha Adilji
Gypsy Molasky
Gyuszi Suto
H.L. Todd
Hadi Mosavi
Hailey Johnson
Haim Erez
Haim Hovav
Hal Judd
Hal Stevens
Haleh Merat
Haley Bott
Haley Noel
Haley Peshoff
Haley Robinson
Haley White
Halina Znak
Halo-In-Jeopardy
Haluk Yavuz
Hammertime Ganesh
Hani Almalki
Hank Mastain
Hanna Ferguson
Hanna Stensby
Hannah Bimose
Hannah Cancino
Hannah Dye
Hannah Haeussler
Hannah Martini
Hannah Murphy
Hannah Polskin
Hannah Warner
Hannes Haefele
Hannes Westphal
Hanno Pengilly
Hanny Hilali
Hans Hufschmid
Hans Peter Maassen
Hansen Leclair
Hao Zeng
Hardingo
Hareet Sandhu
Harley K. Dubois
Harold Aichele
Haroon Mok
Harris Faberman
Harrison Baker
Harrison Karr
Harrison Stern
Harry Hochman
Harry Lee
Harry Matheu
Harry Queenborough
Harry Sand
Hartmut & Jessica Neven
Hayden Tucker
Hayden Williams
Hayley Braxton
Hazel Stirgwolt
Heath Williamson
Heather A Stewart
Heather Cotten
Heather Deal
Heather Duenas
Heather Gallagher (Cameragirl)
Heather Johnston
Heather Kelley
Heather King
Heather Lord
Heather Mack
Heather Mahoney
Heather Miller
Heather Milner
Heather Parrott
Heather Riley
Heather Sparling
Heather Thornton
Heather White
Heber Jairo Lopez Zalba
Heidi Bamburg
Heidi Brockman
Heidi Klassen
Heidi Oleson, Hihoreno
Heidi Wynyard
Heini Ulmanen
Hekmat Tannous
Helena Khazanova
Helena Winkler
Helene Jespersen
Hella Zouiten
Hellyda Cavallaro
Henrik Nyländen
Henry (Harith) Humadi
Henry Garcia
Henry Humadi
Henry Mah
Henry Poole
Henry Towne
Henry Wilder
Hensley Sejour
Herbert Robinson
Herbert Smith
Hieu Pham
Hilary Davis
Hilary Karls
Hilda Mackinnon
Hilde Van Den Hoven
Hiny Esmaill
Hisham Samawi
Holger Sauerbrey
Holger Wasilewski
Holly Biörklund
Holly Buchanan
Holly Ruxin
Holly Stone
Holly Thomas
Home China
Hoodie
Hooper-D
Hossein Ofoghi
Howard Hunt
Howard Lam
Howard Moffett
Howard Rosenfeld
Hristo Mihaylov
Hsin-Yen Lee
Hubrecht Johannis Dingeman Van Stee
Hudson Cohn
Hudson Soules
Hugo Mariscal
Hugo Morales
Hui-Ling Kerr
Hunter Lee
Hunter Luisi
Hyacinth Belcher
Hyejeong Song
Hylas Smith
Ian Dean
Ian Desmond
Ian Dominguez
Ian Finnimore
Ian Hays
Ian Heatherich
Ian Keegan
Ian Knutila
Ian Miller
Ian Reilly
Ian Rouse
Ian Rust
Ian Schwab
Ian Stern
Ian Stratton
Ian Webb
Ida Prosky
Idris Ademola
Idyllic
Iffy Roma
Ignacio Isa Martin
Igor Krugoff
Igor Monakhov
Ilham Dairy
Ilia Lotov
Ilkka Pohjalainen
Ilya Bukeev
Ilya Fushman
Ilya Khaykin
Ilya Maragulov
Iman Haidar
Inaki J. Martinez-Creel
Inbal Sonnenberg
Inesa Morava
Inga Beyler
Ingo Hoeller
Ingrid De Graaff Stoffers
Ingrid Hochwind
Ioannis Giannaros
Ioulia Goudkova
Ira Fishman
Ira Liss
Irakli Kashibadze
Irina Surgaeva
Irina Titova
Iris Hanson
Irma Dau Villafana
Isaac Boger
Isaac Dutton
Isaac Gonzalez
Isaac Horowitz
Isaac Miller
Isaac Mizraki
Isaac Reyes
Isaac Taylor
Isabel Behncke
Isabel Unanue
Isabella Warburg
Isabelle-Christin Gabriel
Isak Jakoel
Isaura Morales
Isei Rokolagi
Ish Rivera
Ismael Bonneveld
Israel Mathewson
Issim Kanner
Itamar Levy Rinsky
Iuliia Lozovaia
Ivan Kovacevic
Ivan Perrone
Ivan Pesevski
Ivan Pesevski
Ivan Popov
Ivana Jevtic
Ivanna Stadler
Ivar Savin
Iveta Holusova
Ivey Childs
Izla Simpson
Izzet Asael
J.C. Davis
J.D. Northrup
J.M. Hunter
J.O. Tobin II
Jack & Lara Kubacki
Jack Allen
Jack Doran
Jack Lasalle
Jack Pippin
Jack Rubinson
Jackie Latendresse
Jackie Pulver
Jaco Opperman
Jacob Bell
Jacob Blackstock
Jacob Gruver
Jacob Joaquin
Jacob Johnson
Jacob Kopilovitch
Jacob Lilley
Jacob Moore
Jacob Ninio
Jacob Rodriguez
Jacob Stelzriede
Jacob Tyree
Jacob Ward
Jacob Young
Jacopo Yachkouri
Jacque Sack
Jacqueline Annigoni
Jacqueline Chin
Jacqueline Miller
Jacqueline Rotman
Jacquelline Hertzog
Jacques Peyrondet
Jade Laity
Jade Lee
Jade Rath
Jade Van Doren
Jaghappy
Jailbait & Tony Bagodonuts
Jaime Kulbel
Jaisalexis Tollette
Jake Cannell
Jakey Marten
Jakob Chapman
Jakob Lindquist
Jakub Graczyk
Jamal Al Husseini
Jamen Percy
James & Nicoya Hecht
James Abbott
James Adamy
James Ashley
James Baker
James Barbour
James Bottorff
James Brenner
James Caruso
James Chastain
James Crouch
James Cummings
James Doherty
James Doyle
James Foster
James Gaither
James Geier
James Geurin
James Glasscock
James Heptinstall
James Hildebrand
James Hill
James Horkan
James Jenkinson
James Jones
James Kinsella
James Landau
James Larusso
James Manico
James Marker
James Martin
James McCarthy
James Metzger
James Miazza
James Milner
James Mitchell
James Newman
James O'Keefe
James Oeth
James Orsulak
James Price
James Prior
James Rhodes
James Roman
James Salame
James Scruby
James Tame
James Tsvetkofski
James Unger
James Welcher
James White
James Wilson
James Young
James Zatopa
Jameson Cole Hamblin
Jameson Harris
Jamey Moore
Jamey Mossengren
Jamie Cheveldeyoff
Jamie Cody
Jamie Culp
Jamie Eason
Jamie Janover
Jamie Martinez
Jamie Newman & Alan Esner
Jamie Oberg
Jamie Phares
Jamie Preira
Jamie Switch
Jamison Munster
Jan Arvanetes
Jan Ellison & David Baszucki
Jan English-Lueck
Jan McAdoo
Jan Michael Bundalian
Jan Nichols
Jan Philip Safarik
Jan Rice
Jan Willem Van Der Hogen
Jana Kantor
Jane Boland
Jane Cramer
Jane Gribben
Jane Lerman
Jane Thomason
Janelle Syverson
Janessa Link
Janet Go
Janet Greeley
Janet Huynh
Janet Kayser
Janet Lackey Clay
Janhvi Patel
Jani Osborne
Janine Penticuff
Janini Milet
Janis Luize Rocha Leites
Janis Shen
Janma Bardi
Janna Bales
Jannik Dreher
Janyce Rossall
Jaon Anderson
Jareb Liewer
Jared Biethman
Jared Hippler
Jared Jaccard
Jared Pearlsnaps Ficklin
Jarred Goldberg
Jasmin Canales
Jasmin Wilkins
Jasmine Hennessy
Jasmine Neal
Jason Angel
Jason Beasley
Jason Cole
Jason Eshleman
Jason Gotz
Jason Hardy-Smith
Jason Hoffman
Jason Hope
Jason McHugh
Jason Mills
Jason Moledzki
Jason Olsen & Tim Thorpe
Jason Ramer
Jason Rogers
Jason Santiago
Jason Spurbeck
Jason Starr (Skyhook)
Jason Wadsworth
Jauretsi Saizarbitoria
Java
Java Man
Javan Bryant
Javier Aguera
Javier Fraire
Jay Alfirevic
Jay Anderson
Jay Austin
Jay Blanda
Jay Borzi
Jay Ellis
Jay Jacob
Jay Nelson
Jay Ottovegio
Jay Pennock
Jay Schapira
Jay White
Jay Wilkinson
Jaye Harrill
Jaye Martindell
Jayme Silverstone
Jayson Abner
Jayson Jackson
Jayson Spallina
Jazmyn Latimer
JC Hecht
Jean Sini
Jean Tompkins
Jean-Baptiste Pain
Jean-Guy Amat
Jeana Lasser
Jeanette Monachello
Jeanine Creek
Jeannette Tapia
Jeannie Akey
Jeannine Seremi
Jeff "Dusty" Joyce
Jeff Bailey
Jeff Carloni
Jeff Carlson
Jeff Curry
Jeff Dillon
Jeff Gaber
Jeff Gold
Jeff Hill
Jeff Pernell
Jeff Sabin
Jeff Skvorc
Jeff Stumph
Jeff Wang
Jeff Weigel
Jeffrey (JJ) Jones
Jeffrey Altman
Jeffrey Carlson
Jeffrey Derose
Jeffrey Eppler
Jeffrey Hickman
Jeffrey Kamberger
Jeffrey Levine / The Hamptons
Jeffrey Pelkey
Jeffrey Racca
Jeffrey Rice
Jeffrey Stein
Jeffrey Tackes
Jeffrey Thompson
Jeffrey Thompson
Jeffrey Vandervort
Jeffrey Watson
Jeffrey Whitmore
Jeffron De Savoye
Jeffry Parker
Jelle Eitjes
Jemma Lavarias
Jen Fiano
Jen Lewin
Jen Peng
Jen Randle
Jen Reed
Jen Sanders
Jena Donlin
Jenifer Brown
Jenifer Fitch (Rees)
Jenn Downhill
Jenn Ramsey
Jenna Davenport
Jenna Pletcher
Jenna Winder
Jenni Donahue
Jennifer Bell
Jennifer Brown
Jennifer Chung
Jennifer Clifford
Jennifer Cooper
Jennifer Davis
Jennifer Donnellan
Jennifer Ettelson
Jennifer Forrest
Jennifer Galloway
Jennifer Horton
Jennifer Howell
Jennifer Kavanagh
Jennifer Kelly
Jennifer Kortier
Jennifer Lehr
Jennifer Lumos
Jennifer Madden
Jennifer McSpadden
Jennifer Mirambeau
Jennifer Morrow
Jennifer Muenzenmayer
Jennifer Osborne
Jennifer Partridge
Jennifer Pierre
Jennifer Raiser
Jennifer Rusciano
Jennifer Stringer
Jennifer Styrczula
Jennifer Taylor
Jennifer Vega
Jennifer Von Daeniken
Jennifer Winther-Festi
Jennifer Wren Fialka
Jenny Abrahamson
Jenny Chen
Jenny Simmons
Jenny Svantesson
Jens Clausen
Jeny Smith
Jeremiah Conley
Jérémie Mettoudi
Jeremy Bieger
Jeremy Carr
Jeremy Collins
Jeremy Falk
Jeremy French
Jeremy Gardner
Jeremy Luchak
Jeremy Perry
Jeremy Rainbird
Jeremy Reid
Jeremy Schlatter
Jeremy Sharp
Jeremy Staf
Jeri Renshaw
Jerica Frantz
Jerry "Katie's Dad" Vanhoosen
Jerry Chase
Jerry Goldman
Jerry Greer
Jerry Harrison
Jerry Hebert
Jerry Leaming
Jerry Miller
Jerzy Del Mar
Jese Jurado
Jeshua Williams
Jesse & Stacey Justice
Jesse Bloom
Jesse Kardon
Jesse McCann
Jesse Menczer
Jesse Munn
Jesse Rogg
Jesse Sedaka
Jessen Schiebout
Jessey White-Cinis
Jessi Keenan
Jessica Baeza
Jessica Bradford
Jessica Breemen
Jessica Brock
Jessica De Jarnette
Jessica Harosh
Jessica Lange
Jessica Laub
Jessica Ortega
Jessica Peddycord
Jessica Reid
Jessica Williams
Jessica Zartler
Jessie Tymoczko
Jessilyn Leckie
Jessy Milstein
Jesús De La Cruz
Jesus La Rosa
Jesus Ramirez
Jewel Esparza
Ji Hoon Yeo
Jill & Jim Walsh
Jill Johns
Jill Judd
Jill Miley
Jill Watz
Jillian Irizarry
Jillian Moritz
Jillian Wilding
Jim Earley
Jim Ford
Jim Hanson
Jim Harte
Jim Heberle
Jim Phillips
Jim Plimpton
Jim Stansbury
Jim Sutro
Jim Uhlmann
Jimbo (James) Beck
Jimi Dava
Jimmy Harmon
Jimmy Nguyen
Jimmy Norton
Jimmy Roberts
Jina Bonime
Jina Sohn
Jiro Endo
Jk Nicholas
JM De Ocampo
Joana Braga
Joana Guimaraes
Joanna Grier
Joanne Attard
João Neto
Joao Pedro Souza
Joaquin Dalponte
Joaquin Garcia-Huerta
Jocelyn McGregor
Jodi Engelberg
Jodok Betschart
Jody Medich
Joe & Amy Dauer
Joe Atlas
Joe Daly
Joe Fosbinder
Joe Peterson
Joe Pierce
Joe Schneider
Joe Stelliga
Joel Corbett
Joel Spolsky
Joerg Schneider
Joette Jordy
Johan Mathe
Johanna Feifel
Johanna Jurgens
Johanna Maul
Johannes Beckhoff
John Abele
John Allen
John Barbuto & Anna McDonald
John Berkley
John Bolander
John Breaux
John Byrnes
John Camoriano
John Carlisle
John Conger
John Connell
John Corkery
John Croke
John Crumpler
John Curuby
John Dewees
John Downs
John Drummond
John Dunbar
John Elvis Taska
John Engstrom
John Everett Williams
John Felch
John Fitzgerald
John Forsyth
John Garner
John Gilmore
John Goble
John Grein
John Halki
John Harrington
John Herrera IV
John Joseph Kelly
John K Modell
John Kozman
John Lawrence
John Mariluch
John Marx & Nikki Beach
John McCoy
John McMahon
John Messinger
John Metz
John Meyer
John Mikkelson
John Millar
John Morrissey
John Neal
John Norman
John Nuccio
John Osullivan
John Owens
John Page
John Paul Vitale
John Pawlak
John Pezzetti
John Quill
John Reigle
John Ribera
John Riggs
John Routsis
John Rundall
John Steinworth
John Sullivan
John Theroux
John Thomason
John Timpson
John Trimmer
John Tripp
John Vaillancourt
John Valentino
John Ward
John Welsh
John Wendt
John Whitaker
John Wise
John Wood
Johnathan Boyd
Johnna Arnold
Jolene Rapino
Jon & Ali Schippers
Jon Devita
Jon Ford
Jon La Grace
Jon Marker
Jon Martin
Jon Ontiveros
Jonas Gavelis
Jonas Kecskemethy
Jonas Schumann
Jonas Simanavicius
Jonathan Bell
Jonathan Blaufarb
Jonathan Clark
Jonathan Clay
Jonathan Daves
Jonathan Devlin
Jonathan Ellman
Jonathan Freedman
Jonathan Gillon
Jonathan Hendricks
Jonathan Horak
Jonathan Izak
Jonathan Jackson
Jonathan Langer
Jonathan Lee
Jonathan Lev
Jonathan Little
Jonathan Logan
Jonathan Lovas
Jonathan Lowenhar
Jonathan Marcoschamer
Jonathan Petterle
Jonathan Powell
Jonathan Rosen
Jonathan Steuer
Jonathan Tetrault
Jonathan Thorn
Jonathan Ungo
Jonathan Vroman
Jonathan Yudis
Jonathon Garcia
Joni Day
Jono Millin
Jordan Ames
Jordan Charvillat
Jordan Chiu
Jordan Evans
Jordan Garcia
Jordan Harloff
Jordan Koch
Jordan Laboucane
Jordan Litmanovich
Jordan Plews
Jordan Roberts
Jordan Robinson
Jordan Sayler
Jordan Smith
Jordan Theis
Jordan Wilson
Jorge Andres M Borchers
Jorge Blanco Cano
Jorge Perdomo
Jos Moretti
Jose Andara
Jose Angeles
Jose Antonio Carranza
Jose Arreaga
Jose Casella
Jose Padilla
Jose Piedra
Jose Villegas
Joseluis Izquierdo
Josep Maria Puigbo
Joseph Becker
Joseph Dean
Joseph Edappully
Joseph Flemming
Joseph Friedman
Joseph Gengler
Joseph Hopfield
Joseph Killian
Joseph Kipnis
Joseph Lakeman
Joseph McGurrin
Joseph Roberts
Joseph Schepps
Joseph Stiltner
Joseph Tripoli
Joseph Vardi
Joseph Ventriglia
Josephine Simon
Josette Melchor
Josh Berman
Josh Boorman
Josh Burton
Josh Coleman
Josh Crandall
Josh Johnston
Josh Kairoff
Josh Kelly
Josh Raab
Josh Rachlin
Josh Radvan
Josh Weiss
Joshua Dell
Joshua Dutson
Joshua Eby
Joshua Eisenberg
Joshua Hooper
Joshua King
Joshua Lawrence
Joshua Monifi
Joshua Newton
Joshua Pines
Joshua Pretsky
Joshua Ramage
Joshua Ritti
Joshua Robbins
Joshua Sells
Joshua Smith
Joshua Stewart-Silver
Joshua Wilson
Joshuah Vincent
Josip Martinovic
Jovy Johnson
JP Harbour
Jq Whitcomb
Juan Cuevas
Juan Freydell
Juan Guerrero
Juan Hernandez
Juan Manuel Sobrado
Juan Olivarez
Juan Pablo Alvarez Maynez
Juan Padre Del Playa
Juanita
Juergen Dutko
Jules Sanson
Julia Bowerbank
Julia Gates
Julia Gorgone
Julia Guerra
Julia Patterson
Julia Pearson
Julia Reichelstein
Julian Bertel
Julian Gonzalez-Becerra
Julian Uribe
Julian Zegelman
Juliana Bondre
Juliane Haidinger
Julianne Bonasera
Julianne Harris
Juliano Apolonio
Julie Bolder
Julie Delorenzo
Julie Dickerson
Julie Kaesberg
Julie Laffen
Julie Shaw
Julie Tyios
Julie Webster
Julien Fizet
Juliet Fayme Esposito
Juliet Mothershed
Julio Ibarra
Julius Spates
Jun Wen Zhong
June-Nicole Gur
Justin & Georga Fire
Justin Bailey
Justin Birnbaum
Justin Cava-Jones
Justin Lenberg
Justin Marshall
Justin Natoli
Justin Nault
Justin Petersen
Justin Reed
Justin Sikkema
Justin Stoddard
Justin Tanner
Justin Thorpe
Justin Zentner
Justinian @ Andover Media
K Parkin
Kaan Gezguc
Kaela Ghassemieh
Kaesa Enemark
Kai Schoenhals
Kailash Batra
Kait Murphy
Kaitlin Brunner
Kaitlin Harasta
Kaitlin Stevens
Kaiya Duggan
Kale Dawes
Kale Roseen
Kalen Davidson
Kalino Makani
Kalle Pedersen
Kalliope Zakkas
Kamar Cariuty
Kanykei Kudaiarova
Kara Bartlow
Kara Ceriello
Kara Rowton
Kareem John
Karel Machalek
Karel Sulam
Karen Boettcher
Karen Cruz
Karen Gale
Karen Kiely
Karen Nieberg
Karen Pfeifer
Karen Wertman
Karie Josten
Karim Shabazz
Karin Hilgersom
Karin Millette
Karis Leblanc
Karl Decker
Karl Fisher
Karl Richter
Karl S Bayer
Karl Secks
Karla Luna
Karlheinz Walz
Karn Manhas
Karsten Prager
Kartik Vasan
Karyn Flynn
Karyna Konotopets
Kat Cole
Kat Manalac
Kat Parks
Kat Smith
Kat Steinmetz
Kat Young
Katarina Van Ledtje
Kate Baskova
Kate Beale
Kate Bradley
Kate Croker
Kate Gofman
Kate Goldberg
Kate Hawken
Kate Hootman
Kate Sanders
Kate Snow
Kate Tweedy
Katelyn Bertelsen
Katelyn Pippy
Katelyn Vicente
Kateryna Iavorska
Kateryna Osadchuk
Katharina Wyss
Katherine Kaplan
Katherine Murray
Katherine Ogg
Kathleen Cohen
Kathleen Currie
Kathleen Kirk
Kathleen Myers
Kathleen Ripley
Kathleen Voelbel
Kathrin Faul
Kathryan Kallai
Kathryn Alessi
Kathryn Bell
Kathryn Beyer
Kathryn Burgess
Kathryn Willis
Kathryne Sutkay
Kathy Storch
Katia Hope
Katie Alioto
Katie Boyd
Katie Daunt
Katie Porter
Katinka Hillmer
Katja Elliott
Katrina Blum
Katrina Trixie Martyn
Katy Rosen
Kay Morrison
Kaycee Wallgren
Kayla Botelho
Kayla Bronson
Kayla Garcia
Kayla Kanis
Kayla Larsen
Kayla Stouffer
Kayla Strand
Kaylin Emanuel
Kaylyn Wenger
Kc Allen
Kc Wallaceports
Keali'i Reichel
Keegen Gillette
Keeley Rideout
Keenan Montague
Keith Alstrin ~ Camp Walter
Keith Crutchfield
Keith Ferrazzi
Keith Greco
Keith Harris
Keith Henry
Keith Morris
Kejia Zhu
Kelechi Okereke
Keli Reynolds
Kellen Gillispie
Kelli Brinker
Kelli Peters
Kelli Williamson
Kelly Bowen
Kelly Chiusano
Kelly Djukanovich
Kelly Gill
Kelly Johnson
Kelly Meagher
Kelly Meister
Kelly Obermeyer
Kelly Robinson
Kelly Tyler
Kelly Vespico
Kellyn Slone
Kelsen Thompson
Kelsey Boren
Kelsey Kirkpatrick
Kelsey Malone
Ken Adams
Ken Bishop
Ken Davis
Ken Rehor
Ken Sherman
Kendra Lavelle
Kenji Sax
Kenneth MacLean
Kenneth Salisbury
Kenny Borg
Kenny Borg
Kent Spence
Kent Vanho
Kenton Schawe
Kenze Waxlax
Kenzie Hamblin
Keri Anton
Keri Villalobos
Kerry Connolly
Kerry Martin
Kerry Rohrmeier
Keton Locklear
Kevin & Kim Menninger
Kevin Ahern
Kevin Barry
Kevin Bréro
Kevin Briggs
Kevin Cho
Kevin Clark
Kevin Conboy
Kevin Dixon
Kevin Donovan
Kevin Dray
Kevin Eubanks
Kevin Gamble
Kevin Klutchko
Kevin Lewis
Kevin Liau
Kevin Lorda
Kevin Lumsdon
Kevin Madden
Kevin Montag
Kevin Nickerson
Kevin Platt
Kevin Segal
Kevin Silva
Kevin Simonelic
Kevin Stone
Kevin Taylor
Kevin Tejera García
Kevin Tuerff
Kevin Von Essen
Kevin Waldman
Kevin Wood
Keyvan Firouzi
Khalil Amry
Khalil Elbaggari
Khalil Zahar
Khushboo Singh
Kiana Kiser
Kieran Prasch
Kieron Weidner
Kiev Gimpel-Tetra
Kiki Desautels
Kiley Fasano
Kim Bryson
Kim Ione Taubensee
Kim Lennan
Kim Lundeen
Kim Romska
Kim Seabrook
Kim Starmer
Kim Tucker
Kimbal Musk
Kimberley Azria
Kimberley Booster
Kimberley Campbell
Kimberly Brown
Kimberly Christopherson
Kimberly Kole
Kinga Egyud
Kira Beylin
Kirill Koluzanov
Kirk Fuss
Kirk Jellum
Kirra Sherman
Kirsten Feil
Kirsten Harman
Kirsten Juhlin
Kirstin Auker
Kirsty Drury
Knox Kelly
Knut Woestehoff
Konrad Delorentz
Konstantin Kisly
Kostya Yaremtso
Kourosh Khajavi
Kraig Meyer & Michael Schilling (Bulldog & Hummingbird)
Kris Chant
Kris Coulon
Kris Hall
Kris Lewett
Krissy Kopp
Krista Bignall-Cadriel
Krista M Parry
Krista Thompson
Kristel Arabian
Kristen Davis
Kristen Labrador
Kristen Labrador
Kristen Lester
Kristen Mayer
Kristen Militello
Kristen Nadaraja
Kristen Vogt
Kristi "Fancipants" Wood
Kristi Sartori
Kristin "Camp Egg" Canavan
Kristin Berbawy
Kristin Smith
Kristina Babauta
Kristina Hentschel
Kristina Kienstra
Kristina Tauchmannova
Kristine Rae
Kristine Reekmans
Kristofer / Christopher Reinex / Reiner
Kristofer Berg
Kristov Paulus
Kristy Abel
Kristy Hatton
Krysti Lee Macneir
Krystyna Redmond
Kseniya Starykava
KT Folz
Kunal Gullapalli
Kungyen Chang
Kurt Bauer
Kurt Holme
Kyan Dwyer
Kyan Noack
Kyle & Eileen
Kyle Bihler
Kyle Drago
Kyle Hester
Kyle Kesterson
Kyle Lafkoff
Kyle Lapham
Kyle Olson
Kyle Weisenberg
Kylie Mohrmann
Kyrstin Munson
L River
La Vida Feliz Foundation
Lacee Sandberg
Lacey Shea
Lacey Sher
Ladan Amouzegar
Lainie Guidry
Lake Phillips
Lamar Allan
Lance Black
Lane Weaver
Lanette Farinacci
Langdon Foss
Lani Felix Lozano
Lani Lozano
Lara Spencer
Lara Togoan
Larisa Wolf
Larissa Evans
Larry Dew
Larry Edelstein
Larry Jasperson
Larry Turner
Lasse Larkovuo
Lasse Surland
Latoya Davidson
Laura Brown
Laura Dane
Laura Eraud
Laura Fortner
Laura Gorman
Laura Hyde
Laura Kirar
Laura Krohn
Laura Lagomarsino
Laura Parisotto
Laura Ronson
Laura S. Langford
Laura Sebag
Laura Seligman
Laura Springhetti
Laura Swartz
Laura Wade
Laurel Gilbert & Bruce Etkin
Lauren Boas Hayes
Lauren Brady
Lauren Brandin
Lauren Carly
Lauren Carter
Lauren Connolly
Lauren Dachille
Lauren Elizabeth "Ellie" Swartz
Lauren Garcia
Lauren Hauser
Lauren Kilb Hulen
Lauren Lang
Lauren Nunn
Lauren Piscione
Lauren Schwartz
Lauren Tamburrino
Lauren Tennery
Lauren Wideman
Laurence Morris
Laurent Prat
Laurent Sirois
Laurie Sales
Laurinda Janlewicz
Layne Johnson
Lazeena Shallwani
Lea Lis
Leah Di Filippo
Leah Drullinger
Leah Estreicher
Leah Forester & Bill Johnson
Leah Monterra
Leah Reitz
Leah Shuler
Leander Gantenbein
Leandro Deambrosi
Leanne Schmid
Leatherman & Tomorrow
Lebo 'Libertyboy' Newman
Lee Clayton
Lee Merschon
Lee Murphy
Lee Sanders
Lee Thompson
Leeann Mallorie
Leena Brown
Leif Fortson
Leila Lindeman
Leila Lopez
Leili Huth
Lejf Hansen
Lela Diaz
Lemar Wuerth
Len & Vivian Lehmann
Lena Gomes
Lena Timmermann
Lenina (aka Lisa Fuentes)
Lenny Ibizarre
Leo Alekseyev
Leo Bortolotto
Leo Trottier
Leo & Yvonne Force Villareal
Leon Benrimon
Leon Mishkis
Leon Saliba
Leonie Mathis
Leora Lerba
Leroy Cook
Les Soltes
Leslie Chenevez
Leslie Cottle
Leslie Eckles
Leslie Fry
Leslie Liberty
Lesly Garcia
Letty Brown
Levente Meray
Levi Gelbstaine
Levi Junkert
Levi Rodriguez
Levi Sofen
Lewls Byington
Leyla Nobatova
Leylla Bolling
Li Shusi
Li-Lun Wang
Liam Ward
Liana Poplauskayte
Libby Clark
Liel Cohen
Lieneke Ross
Lightning Clearwater III & Melissa Barron
Lihi Bond
Liis Saar
Lila Nejar
Lili Bausch
Lilian Hu
Liliana Farber
Lily Montemarano
Lily Tsay
Lin Chen
Lin Maslow
Lina Gracia
Linda Carrillo
Linda Colletta
Linda Jean Hoffman
Linda Kochajewska
Linda Marshall
Linda Pedersen
Linda Schweizer
Linda Van Maanen
Linda Vlasaku
Lindsay Bamberger
Lindsay Robinson
Lindsey Briare
Lindsey Pada
Lindsey York
Lindy Cestone
Lindy Willis
Linzy Gustafson
Lionel Lebrati
Lior Schneidman
Liora Kaplan
Liron Tal
Lisa Crawford
Lisa Creed
Lisa Dumont
Lisa Fischer
Lisa Han
Lisa Jan
Lisa Jordan
Lisa Kalfus
Lisa Kimball
Lisa Kimura
Lisa Krauel
Lisa Lacova-Bhat
Lisa Madden
Lisa Marcosa
Lisa Maza
Lisa McLaughlin
Lisa Motel
Lisa Preger
Lisa Shields
Lisa Silverstein
Lisa St. John
Liselotte Norman
Livia Wallner
Liviu Onei
Liz Irr
Liz Langreck
Liz Rubin
Liz Walter
Logan Bissonnette
Loic Le Joliff
Lois Day
Lois Voronin
Lollie Brande
Lonnie Graham
Lonnie White
Lora Martinez
Loren Cabeza
Loren Judd
Loren Plum
Loren Rojek
Lorena Garsed
Lorenda Knisel
Lori Branch
Lori Creedon
Lori Krein
Lori Lambertson
Lori Rossi
Lorin Bertakis
Lorna Rickard
Lorna Watson
Lorraine Swift
Lorraine Thompson
Lorri Downs
Louis Christie
Louis Dellafaille
Louis Galipeau
Louis Marino Jr.
Louis Puig
Louis Retief
Louisantoine Lovati
Louise Frost
Louise Laden
Louise Sanseau
Lourenso Ramautar
Lowell Freeman
Lubomir Hristov
Luca Favaro
Luca Lovati
Luca Rensi
Luca Spanio
Luca Valtulina
Lucas Ackerknecht
Lucas Arizu
Lucas Fabris
Lucas Funes
Lucas Paul
Lucas White
Lucia Robinson
Lucian Patrascu
Lucie Rosenfeld
Lucie Winton Stubbs
Lucinda Martyn
Lucretia Longo
Lucy Dhegrae
Lucy Heath
Ludivine Vasseur
Ludmila Lopes
Ludwig Schubert
Lugh Wittig
Luigi Gatti Bonati
Luis Andrade
Luis Carlos Freay
Luis Huerta Villar
Luis Lara
Luis Lucena
Luis Medina
Luis Morales
Luis Romero
Luis Spinola
Luisa Conesa
Luke Espina
Luke Guevara
Luke Hulen
Luke Kilgore
Luke McGurrin
Luke Przybylski
Luke Walker
Luke Zimmerman
Luna Kula
Lunatic
Lydia Winkler
Lynda McClure
Lynette Finch
Lynn Ogden
Lynn Traub
Lynsay D Galbraith
M B Oshaughnessy
Maayan Katav
Maayan Schwartz
MacGyver
Maciej Wala
Mackenzie Whitman
Madalyn Mahoney
Madeleine Irelandlarritt
Madeleine Monroe
Madelyn Yeung
Madison Naumoff
Madison Sweet
Maeve Perle
Maggie Sullivan
Maggy Huang
Magie Deshon
Magnus Jahnen
Mahyar Mahmoudi
Mahyar Sadri
Maia Monasterios
Maile Hatfield
Makenzie Ohe
Maksim Leanovich
Mallory Poeltler
Mamie Mitchell
Mandrea Stebbins
Manny Panther
Manoel Lemos
Manraj Tatla
Mansour Majed
Manuel "Paradise" Pimto
Manuel Chirouze
Manuel Juanmarcos
Manuel Macia
Maor Sason
Marat Shpolyansky
Marc "Playa Cool" Ortiz
Marc Aubin
Marc Biales
Marc Brink
Marc Buergin
Marc Castron
Marc Dirscherl
Marc Fabbri
Marc Hemeon
Marc Illien
Marc Liyanage
Marc Mehli – Ricola
Marc Merlin
Marc Postma
Marc Vitulli
Marc Weinstein
Marcel Daniels
Marcella Gries
Marcelo Simonian
Marcia Meszaros
Marcia Monk
Marcin Pokorski
Marco Austin
Marco Buhlmann
Marco Marques
Marco Massarotto
Marco Rall
Marco Röllin
Marco Roth
Marco Sbalchiero
Marcony Leite
Marcos Abeid
Marcos Baeza
Marcos Ferreira
Marcos Peñéñory
Marcos Sandler
Marcus Cordero
Marcus Gosling
Marcus Segal
Marcy Macgregor
Margaret Fabos
Margaret Latham
Margaret Porterfield
Margaret Susan Lohre
Margie Corlett Eastman
Margie Enlow
Margie Reynolds
Margot Lourdet
Margot Mandel
Margret Mayer
Mari Baker
Maria C Cuervo T
Maria Carolina Morales
Maria Chekanova
Maria Ciolcan
Maria Czerwiowska
Maria Elena Bernardi
Maria Grechnykh
Maria Iria Urgell
Maria Kalashnikova
Maria Kouzmenko
Maria Mutits
Maria Nekrasova
Maria Noel Amaral Pereira
Maria Ricketts
Maria Sayfullina
Maria Scarpello
Maria Vaisbord
Maria Vollmar
Marian Goodell
Marianne Bulger
Marianne Thidling
Marianthy Katsiafas
Marie Blomquist
Marie Machado
Marie Machalek
Marie Panyathong
Marie-Pier Durand
Marielle Stobie
Marieme Diop
Marilyn Dorn
Marilyn Miner
Marilyn Obrien
Marina Bastos
Marina Iakovleva
Marina Konstanchenko
Marina Loscertales Beca
Marina Perkins
Marina Waggoner
Marine Benois
Mario Lavin
Mario Mourad
Mario Tarabbia
Mario Zapata
Marion Cortina
Marion Müller
Marisa Duffield Smith
Marisol Santana
Marissa Chacko
Marius Suciu
Marius Valentin Iusco
Marjory Musgrave
Mark "Sparky" Siminoff
Mark & Betsy Stern
Mark & Linda Forker
Mark Anderson
Mark Ashelford
Mark Ayunts
Mark Berman
Mark Boatsman
Mark Brailsford
Mark Brounen
Mark Camacho
Mark Censor
Mark Clawson
Mark Cullen
Mark Dalton
Mark De Bibo
Mark Feldberg
Mark Hutchinson
Mark Langford
Mark Longstreth
Mark Malloy
Mark McCoy / Baby Huey
Mark Miller
Mark Mitchell
Mark Musicant
Mark Pincus
Mark Pirtle
Mark Ritchie & Renee Lebaron
Mark Rittmer
Mark Rodriguez
Mark Ross
Mark Sanford
Mark Schneider
Mark Stepka
Mark Stern
Mark Sullivan
Mark Thierfelder
Mark Wahl
Mark Ward
Mark Weissgerber
Mark Wiertalla
Mark Young
Mark Zittman
Markos Alvarado
Markus Andersson
Markus Rabe
Markus Twele
Markus Zotter
Marla Bremer
Marlene Schmitz
Marley Murphy
Marloes Van Pul
Mart Pearson
Marta Smith
Martin Banks
Martin Black
Martín Blech
Martin Herbrand
Martin Hosp
Martin Lemaire
Martin Mishevski
Martin Paul Zschornak
Martin Saar
Martin Schwind
Martin Stebbing
Martin Vano
Martin Wainstein
Martin Williams
Martina Klirova
Marty Higgins
Martyna Jankowska
Martynas Snioka
Martynas Spokas
Marvin "Sherples" Roxas
Mary Ann Strandell
Mary Frances Huang
Mary Jaschke
Mary Le Gassick
Mary Lewis
Mary Mirto
Mary Rodriguez
Mary Sylvia
Mary Yellen
Maryam Nazari
Maryann Hulsman
Maryia Arkhipava
Maryna Nikitina
Maryna Shevelina
Masatomi Inagaki
Mason Babin
Matan Zino
Matc Rueckle
Mathew Lauritsen
Mathias Mueglich
Mathieu Brassard
Mathieu Carre
Matt & Liz Goldberg, with support from Lumina Foundation
Matt & Margaret Libbey
Matt Atwood
Matt Bell
Matt Bobbitt
Matt Bower
Matt Bretz
Matt Brown
Matt Ciociolo
Matt Elson
Matt Gilsdorf
Matt Goff
Matt Hoffman
Matt Hogue
Matt Huelsenbeck
Matt Ligon
Matt McGreal
Matt McKay
Matt Pappalardo
Matt Perkins
Matt Salisbury
Matt Silver
Matt Snyder
Matt Spangler
Matt Sweeney
Matt Teague
Matt Tom
Matt Tully
Matt Wallace
Matt Wertheim
Matteo Bolla
Matteo Cantiello
Matteo Egidi
Matteo Matan Ben Shaul
Matthew Amico
Matthew Applegate
Matthew Bettiga
Matthew Brill
Matthew Burgess
Matthew "Chef" Kwatinetz
Matthew Derham
Matthew Eisenberg
Matthew Franklin
Matthew Furst
Matthew Greeley
Matthew Heath House
Matthew Hogan
Matthew Hudgens
Matthew Ivins
Matthew Jasin
Matthew Kalan
Matthew Kievlan
Matthew Lickwar
Matthew McNamara
Matthew Meltzer
Matthew Mosko
Matthew Muckerman
Matthew Nurse
Matthew Pirtle
Matthew Pollock
Matthew Rastovac
Matthew Rohrmann
Matthew Romero
Matthew Sanderson
Matthew Shotwell
Matthew Simon Block
Matthew Staley
Matthew Thomas
Matthew Waclo
Matthew Ybarra
Matthieu Chazareix
Matthieu Couturier
Matthieu Dajer
Mattias Plym
Maureen Goulet
Maurice Becot
Mauricio Castro
Maurizio Aimoni
Maurizio Giaracuni
Max / Swiss
Max & Harmony Vallejo (Grizzly & Wifi)
Max Bold
Max Bradley
Max Chauhan
Max Dugas
Max Hynes
Max Kapczynski
Max Schwitalla
Max Showker
Maxim Tereshchenko
Maxim Tyorkin
Maximilian Hansen
Maximilian Juchmann
Maximilian Koch
Maximilian Winter
Maxwell Nelson-Gal
Maya Armstrong
Maya Bakogiannis
Maya Itani
Maya Reynolds
Maya Roget
Maya Shihor
Maya Smith
Maya Tucker
Maylise Urrutia
Mayor Bruce
Mazen Abbas
Mazen Eljundi
Meagan Cortez
Mecca & Jeff Givens
Meelad Kharazian
Meelo Solis
Meg Cox aka Stitches
Megan Canavan
Megan Cross
Megan Fogarty
Megan Kaiser
Megan Mantia
Megan Mutrie
Megan Nieman
Megan Rios
Meghan Baldys
Meghan Holzhauer
Meghan Ruger
Meghan Sykora
Mehmet Bilge
Mehrnaz Abed
Meki Saldana
Mel Macpherson
Melisa Levan
Melisa Ramos Hinjosa
Melissa Brady
Melissa Christensen
Melissa Cliver
Melissa Lucas
Melissa Lynn Williams
Melissa Lyster
Melissa Medina
Melissa Melfi
Melissa Nunez
Melissa Pruett
Melissa Reynolds
Melissa Roberge
Melissa Skidmore
Melissa Tobia
Melissa Zuk
Melodie Iglesias
Menaka De Silva
Mendeleyev Allan-Blitz
Mercedes Jones
Mercedes Martinez & Chris Weitz
Meredith Bertasi
Meredith Corley
Meredith McQuoid-Greason
Meredith Michaels
Merijn Terheggen
Merrifield Family Charitable Fund
Merv Gilbert
Mesut Kosker
Metamorphosis
Mey Shaymardanova
Mia Eisenhandler
Mia Falco
Mia Paulsen
Mia Shestina
Miamifroggy
Micael Lopes
Micah Cornett
Micah Cranman
Micah Suggs
Michael Albin
Michael Altschul
Michael Babel
Michael Bakula
Michael Barker
Michael Barton
Michael Basch
Michael Becker
Michael Beliso
Michael Berwin
Michael Bilsborough
Michael Boggan
Michael Borgstrom
Michael Burgher
Michael Butt
Michael Byer
Michael C. Oldham
Michael Cataldo
Michael Cibula
Michael Cohen
Michael Cooper
Michael Crookston
Michael Duffy
Michael Eades
Michael Emery
Michael Endicott
Michael Fanjul
Michael Floth
Michael Fritz
Michael Gano
Michael Gerhards
Michael Giacchino
Michael Gobaud
Michael Greenberg
Michael Guzzo
Michael Hall
Michael Hooten
Michael Hull
Michael Jed
Michael Jed
Michael Kadletz
Michael Kaplan
Michael Keeth
Michael Kelly
Michael Kinstlick
Michael Landry
Michael Lanni
Michael Liikala
Michael Lipson
Michael Long
Michael Lunkes
Michael McAdams
Michael McAlister
Michael McCarthy
Michael Megliola
Michael Messina
Michael Mihaly
Michael Mikel
Michael Miller
Michael Mosley
Michael Murray
Michael Newman
Michael Nusbaum
Michael OReilly
Michael Pena
Michael Pham
Michael Pitt
Michael Pittore
Michael Puck
Michael Ramos
Michael Reno
Michael Riddell
Michael Rinaldi
Michael Rivas
Michael Roetzer
Michael Rowley
Michael Saiphoo
Michael Savuskan
Michael Seegraves
Michael Selberg
Michael Spraker
Michael Swan
Michael T. Crane
Michael Thomas Fulton
Michael Tocce
Michael Tomson
Michael Torres
Michael Tosner
Michael Turner
Michael Van De Vanter
Michael Vangsgaard
Michael Ventimiglia
Michael Vogel
Michael Wacht
Michael Wang
Michael Weinstein
Michael Weisman
Michael Wilson
Michael Wolf
Michael Wunderman
Michael Ziemkiewicz
Michaela Alexander
Michaela Kilander
Michaela Pletin
Michal Treiger
Michal Twito
Michel Madie
Michel Reeverts
Michele Graybeal
Michele Lamarre & Brent Townshend
Michele Petros
Michele Toth
Michella Lind
Michelle Adebayo
Michelle Buckley
Michelle Calhoun-Jones
Michelle Edwards
Michelle Gagliardo
Michelle Gruye
Michelle Houjeily
Michelle Lombardo
Michelle Loth
Michelle McIntyre
Michelle Ng
Michelle Ohnstein
Michelle Quirk
Michelle Redstone
Michelle Rousseau aka Pretty Slippery
Michelle Rundbaken
Michelle Sam
Michelle Sampson
Michelle Shiota
Michelle Zurita
Michiella Padua
Mick Brown
Miguel Ángel Santacruz
Miguel Chavez
Miguel Rodriguez Clark
Mikael Fischer
Mikaela Flynn
Mikaela Von Glehn Lindquist
Mike "Cap" Hampton
Mike & Sally Fitzhugh
Mike Alberghini
Mike Bailey
Mike Bilbo
Mike Dodson
Mike Farrah
Mike Forman
Mike Gibson
Mike Gugliociello
Mike Hogan
Mike Last
Mike Lautman
Mike Maier
Mike Odonnell
Mike Rianda
Mike Silcher
Mike Taylor
Mike Udell
Mike West
Mike Wilson
Mike Witkowski
Mikhail Dobrikov
Mikhail Pinchuk
Mikhail Venkov
Mikolaj Zielinski
Miky
Milagros Escoredo
Milagros Espasandin Supato
Milly Flamenco
Milly Glazier
Milo Toor
Milon Mackey
Milos Savic
Mimasolusean
Minas Minasyan
Ming Xu
Mingwei Parks
Mira Pupek
Miranda Myles
Miriam Johnston
Mirjana Pavlic
Mirna Gonzalez
Misha Beiser
Misha Delaunay-Vandal
Miss Share A Lot (Gerrie Van Jaarsveld)
Mistress Amanita & Martha Bear
Misty Richardt
Mitch Drzymala
Mitch Kanter
Mitch Kirsch
Mitja Rabar
Mo R. McEneaney
Moana Manini
Modesto Laboy Eliza
Moenen Erbuer
Mohammed Al Mahri
Mohannad Arbaji
Mohit Bhargava
Mohsen Ashraf
Moira Vander Meer
Mois Cherem
Moises San Ciprian
Mollie Coleman
Molly Burke
Molly Eatherly
Molly Ferrall
Molly Janis
Molly Madden
Molly McButter
Molly Peterson
Monica & Vic Robertson
Monica Becks
Monica Rockwell
Monica Yip
Monika Jones
Monika Kostal
Monika Marcovici
Monique Franceschi
Monir Mamoun
Monisha Chandanani
Monk Wellington
Monna Kosonen
Montse Barriuso Beltran
Morgan Allen
Morgan Brososky
Morgan David De Lossy
Morgan Edwards
Morgan Hale Gore
Morgan McClure
Morgane Toxe
Morgane, Avril, Janik & Marco Ecclesia
Morina Dushaj
Moshe Mor
Moshe Rosenfeld
Mukul Deora
Murat Ozkan
Murat Sevim
Muriel Le Fustec
Mychal Prieto
Mykie Rogers
Nacho & Mashiha
Nader Sepehr
Nadezhda Windle
Nagaraja Jonnavittula
Naima Pohler
Namal Chaudhry
Nan Ransohoff
Nana Sao
Nancy Burke
Nancy Cole
Nancy Fleischauer
Nancy Lewis
Nancy McCormick
Nancy Nazario
Nancy Painter
Nancy Yeh
Nancyanne Holden
Naomi Corwin
Naomi Mania
Nasser Karama
Nasuna Stuart-Ulin
Natali Zirovcic
Natalia Betancur
Natalia Carrasco
Natalia Frendo
Natalia Testa
Natalie Albanese
Natalie Draga
Natalie Gonzalez
Natalie Keating
Natalie Muir
Natalie Puc
Natalie Shaw
Natalie Stauffer
Natalie Villalobos
Nataliia Martinchik
Nataliya Matyak
Natallia Bohdan
Natan Costa Lima
Natan Costa Lima
Natasha Blum
Natasha Pecor
Natasja Nielsen
Nate Tucker
Nathalia Vieira Carlesso
Nathalie Piel
Nathan Altman
Nathan Argetsinger
Nathan Gushwa
Nathan Herring
Nathan King
Nathan Mariels
Nathan Moser
Nathan Pertuset
Nathan Sadeghinejad
Nathan Stiles
Nathan Walworth
Nathaniel Novy
Nati Goldman
Naut Donders
Nazira Garcia Otero
Neal Bakshi
Neal Keny-Guyer
Near Rhyme
Neel Rao
Neha Sharma
Neil & Sasha Lewis
Neil Johnson
Neil Roy
Neima Dayan
Neiv Levy
Nestor Andrade
Nevo Loubaton
Neysa Quintana
Nguyen
"Nicholas Boulis & Candice Sloan"
Nicholas Berger
Nicholas Bonin
Nicholas Cator
Nicholas Colletti
Nicholas Doll
Nicholas Flanders
Nicholas Gammell
Nicholas Johnson
Nicholas Karsant
Nicholas Long
Nicholas Rosensteel
Nicholas Street
Nicholas Targ
Nicholas Terry
Nicholas Weber
Nicholas Zamora
Nichole Rose
Nick Black
Nick Boswell
Nick Colachis
Nick Colletta
Nick David
Nick Fournier
Nick Gideonse
Nick Hanna
Nick Harper
Nick Kropfl
Nick Laperle
Nick Lucchese
Nick Mosher
Nick Preys
Nick Silverstein
Nick Soriano
Nick Sullivan
Nick Wood
Nickolas Nenno
Niclas Wallrafen
Nico Abbruzzese
Nico Fopp
Nico Prokop
Nico Simone
Nicola Astley
Nicola Zanatta
Nicolai Friemdan
Nicolas Borzutzky
Nicolas Edwards
Nicolas Garcia
Nicolas Giger
Nicolas Moreno
Nicolas Toscano
Nicolas Vander Stricht
Nicolas Verley
Nicole Adams
Nicole Bezzant
Nicole Bradley
Nicole Cooper
Nicole Demarey
Nicole Genolio
Nicole James
Nicole Kilmer
Nicole M Gonzalez
Nicole Schmidt
Nicole Whitney
Nicole Wichgers
Niels Van Der Valk
Niki Herr
Nikita & George Neuhaus
Nikita Hermesman
Nikki De Marchi
Nikki Pope
Nikki Wong
Nikola McManus-Tszako
Nikolai Sander
Nikolay Konak
Nima Jafari
Nimra Khan
Nina Kawasaki
Nina Markovic Donovic
Nina Quiros
Nini Le Huynh
Nir Shetrit
Nirmal Patel
Nitai Schwartz
Nitin Bhardwaj
Niv Novak
Noa Nabeshima
Noah & Ronit Stern, and Camp Canadianderthal
Noah Chaimberg
Noah Davis
Noah Edwards
Noah J Richardson
Noel Chandler
Noelia Gonzalez Casiano
Noelle Lynne
Noellette Tangtrongsakdi
Noemy Hall
Nolan Beihl
Nolan Meredith
Noodle
Nora Davis
Norah McHenry
Norbert Teufelberger
Noree Armand
Noreen Ambrose
Norman Brooks
Nouriel Roubini
Nurgul Salimova
Nushin Sabet & Farhad Mohit
Oana Florescu
Ocean aka Jeff Dutcher
Oded Benari
Ofer Yaakobovitz
Ognjen Botica
Oksa Zavoyko
Ola Ahlvarsson
Oleg Balter
Oleg Ravnushkin
Oleg Shurygin
Oleha Riden
Olga Danina
Olga Ilina
Olga Rashtanova
Oliver Belanger
Oliver Girman
Oliver Kamilton
Oliver Laan
Oliver Metzler
Oliver Vogel (Playable)
Olivia Ashcroft
Olivia Cegelka
Olivia Fialkow
Olivia Johnston
Olivia Myerson
Olivier Delafontaine
Olivier Labbe
Olivier Van Der Goes
Omar A
Ombretta Agro
Omri Peretz
Ona Lesassier
Onitza Olvera
Opal Essence
Or Ashkelon
Or Malka
Oriana Motta
Oriel Poole
Oriol Nieto
Orion Griffiths
Orlando Terranova
Orly Stern
Oshri Alkriaf
Oskar Bakke
Owen Young
Oz Anderson
Oz Millman
Ozgecan Sozeri
Ozgun Gundogdu
P G
Pablo Abuasale
Pablo Ferrari
Paige & Conroy
Paige Goodger
Paige Horton
Paige Pinder
Pamela Brasunas
Pamela Jenkins
Pani Page
Paramjit Singh
Parina Daraphet
Parker Haleen
Pasquale De Stefano
Pat Hustad
Patch Garcia
Pati Henao
Patricia Collins
Patricia Coriel
Patricia Fitzmorris
Patricia Milyacski
Patricia Padden
Patricia R.A. Stillman
Patricia Ryam
Patricia Smart
Patricia Vazquez Rivas De Roca
Patricio Guerrero
Patrick Bailey
Patrick Bosworth
Patrick Bruyndonx
Patrick Campbell
Patrick Dawson
Patrick Foyle
Patrick Hessel
Patrick Kelly
Patrick Kelly
Patrick Knie
Patrick Kolanda
Patrick Lyman
Patrick Merner
Patrick Noder
Patrick Reeves
Patrick Seeton
Patrick Stevens
Patrick Walker
Patrick Weiss
Patrick Yen
Patrick Zimmermann
Patrycja Bonder
Patsy Ince
Paul & Lindsey Broman
Paul A Schroeter
Paul Andres
Paul Anthony
Paul Beck
Paul Berick
Paul Beyer
Paul Calcaterra
Paul Campbell
Paul Choucalas
Paul Connolly
Paul Dedyn
Paul Duncker
Paul Dunham
Paul England
Paul Forte
Paul Frett
Paul Gotthelf
Paul Johnson
Paul Jones
Paul Keister
Paul Klopping
Paul Laurie
Paul Lundin
Paul Magnuson
Paul Manfredi
Paul Meester
Paul Mullin
Paul Munro
Paul Norton
Paul Ochs
Paul Peczon
Paul Quinn
Paul Ramirez
Paul Rice
Paul Robertson
Paul Stamets
Paul Thege
Paul Walsh
Paul Waschka
Paul Wolff
Paul Younan
Paula Major, Starship
Pauline Oudin
Pavel Danishevskii
Pavel Gorin
Pavel Kletskov
Pavel Liaukevich
Pavels Razmajevs
Pavlo Matviienko
Payton Folk
Peace Dragon
Peaches from VW Bus Camp
Pedro Vazquez
Peeranut Visetsuth
Peeri Amar
Peggy Su
Peggy Thompson
Peggy Wang
Pepper
Per Ulrik Andersen
Perrin Meyer
Perry Fotopoulos
Perry Hand
Perry McCormick
Pete Zicky
Peter & Jean Lawrence
Peter & Marilyn Schmidt
Peter A. Fowler
Peter Acworth
Peter Bakker
Peter Blitz
Peter Day
Peter Deane
Peter Donaghy
Peter Dwyer
Peter Gaudio
Peter Gimbert
Peter Grunert
Peter Hughes
Peter Johnson
Peter Jones
Peter Kingsley
Peter Lim
Peter Lugten
Peter Mackison
Peter Mattis
Peter May
Peter Milleson
Peter Orth
Peter Read
Peter Sheridan
Peter Sisco
Peter White
Petr Dvorak & Mila Dubska
Petr Valov
Petro Melnyk
Phiamma Elias
Phil Blum
Phil Doughty
Phil Yaghi
Philip & Philippa Wharton
Philip Anderson
Philip Bates
Philip Evangelou
Philip Nahernak
Philip Stalcup
Philip Tasca
Philipp Berner
Philipp Kaczmarek
Philipp Klose
Philipp Solay
Philippe Guy
Philippe Jean
Phillip Schneider
Phoebe McAfee
Phoenix Gigi
Pico Brambilla
Pierluigi Bosco
Piero C G Silva
Pierre Clouin
Pierre Hascheff
Pierre Kosciusko-Morizet
Pierre Raygot
Pierre-Alain Chabloz
Pierre-Alain Menu
Pille Heido
Ping Fu
Ping Pong
Pini Azulay
Pinkie Ferguson
Pixel Paisley & Acidkitty
Playa Pete Burke
Poca ♥
Polly Harrold
Pook & Jingles
Porter Campbell
Pouya Babakhani
Pouya Farmand
Povilas Gudzius
Prairie Morrow
Prashant Kanhere
Precious (Ron Vidal)
Preethi Raghuram Pillai
Preeya Khagram
Preston Head
Prg Perfiles Azul
Primavera Salva & Katia Bouazza
Prince Albert of Burning Sky
Priscylla Fingerhut-Sattler
Purevdorj Dorjsuren
Quest Skinner
Quillan Kaseman
Quinn Knight
Rach Simien
Rachael Kalan
Rachael Winters
Rachel Abrams
Rachel Anderson
Rachel Dyke
Rachel Eilts
Rachel Kaster
Rachel Morrissey
Rachel Paz
Rachel Shelton
Rachel Stevenson
Rachna Vanjani
Radha Agrawal
Rafael Dal Bem
Rafael Morona
Rafael Navarro
Rafael Perez Feliu
Raffi Tchamanian
Raha Sarab
Raissa Boysen
Raj Govindu
Raj-Ann Gill
Rajesh Shetty
Ralf Kuttruff
Ralph Colbert
Ralph Smith
Raman Frey
Rameet Chawla
Rami Baioumy
Ramin Royai
Ramon Manrique Mejia
Ramon Zarazua Borri
Ramy Mishriky
Ran Zarzewski
Randall Mays
Randy & Kristi Hood
Randy Davis
Randy Hoskins
Randy Macan
Randy Malan
Ranen Nowlin
Ranger Stonebeard
Ranjit Bath
Raphael Curiger
Raphael Thomas
Raphaëlle Solomon
Raquel Sefton
Rasha Balbaa
Rashel Decant
Raul Macias
Raul Velarde
Rawan Mohsen
Ray Aschheim
Ray Eleid
Ray Sotero
Raymond Lee
Raymond Wu
Rayna Feliciano
Raza Ali A Mohammmad
Rebecca Auster
Rebecca Comfort
Rebecca Driscoll
Rebecca Fisher
Rebecca Flaiz
Rebecca Grubman
Rebecca Kennedy
Rebecca Menten
Rebecca Niles
Rebecca Orr
Rebecca R Boatman
Rebecca Sahim
Rebecca Schoonover
Rebecca Talbot Bluechel & Gordon Bluechel
Rebecca Tucker
Rebecca Turlay
Rebekah Howison
Reed Henson
Reed Wallrich
Reese Abell
Reese Forbes
Regan Bozman
Reggie Bozman
Reid Chatham
Remi Palandri
Remigi Waser
Remy Paille
Ren Herring
Renan Kestenbaum Mangonaro
Rene Bennett
Rene Ferreira
Rene Gerdom
Rene Haertlein
Rene Jestaedt
Renee Avila
Renee Kaswan
Renegade
Revi Schlesinger
Rex (Donald Heckman)
Rex Rooker II
Rey Jaffet
Reza Khosroshahi
Rhonda Coleman
Rhonda Jean Daniels
Rhonda Laurenson
Rhyannon Kamnitzer
Ric Wallace
Ricardo Almeida
Ricardo Chirito
Ricardo Martinez Jr.
Ricardo Medina
Ricardo Talavera
Rich & Sarah Barton
Rich Blair
Rich Gold
Rich Lin
Rich Sutherland
Richar Hargrove
Richard Austin
Richard Bedell
Richard Brendel
Richard Fatzinger
Richard Felix
Richard Greaves
Richard Harris
Richard Heede
Richard Kolopeaua
Richard Lawson
Richard Lynch
Richard McDougall
Richard McGarry
Richard Milstein
Richard Nahmias
Richard Penny
Richard Quinn Hess
Richard Rowland
Richard Sanchez
Richard Schiano
Richard Smullen
Richard Socher
Richard Stein
Richard Titus
Richard Whitson
Richard Wilks
Richard Winter
Rick Arigo
Rick Atkin
Rick Buhay
Rick Farman
Rick Ingraham
Rick Kleinsasser
Rick Schultz
Rick Taylor
Ricky Gonzalez Ramos & Jose Schnaider
Rikke Brodin
Rikki Kusy
Riley Chang
Rimon Reshef
Rishi Malhotra
Rita Wang
Rob Geyer
Rob Harrington
Rob McCready
Rob Mitchell
Rob Van Nieuwkerk
Rob Vieira
Robb Klein
Robert Barrali
Robert Becker
Robert Borthwick
Robert Catsavas
Robert Christiansen
Robert Cochran
Robert Davis
Robert Dove
Robert Drake
Robert Graham
Robert Hamby
Robert Hargraves
Robert Henze
Robert Keenan
Robert Kennedy
Robert Key
Robert Kozma
Robert Lange
Robert Levy
Robert Liebersbach
Robert Majewski
Robert Manchester
Robert McBroom
Robert Morris
Robert Ortiz
Robert Pair
Robert Potter
Robert Prinz
Robert Rayson
Robert Reist
Robert Severance
Robert Shay
Robert Stevenson
Robert Van Kampen
Robert Warner
Robert Wicklund
Robert Wolff & Marlena Govaars
Roberto Ristorucci
Robett Hollis
Robin Stark
Robin Walker
Robyn Caywood
Robyn Henry
Rocco Savage
Rocky Baird
Rocky Stevens
Rod Hill
Rod Ilian
Rodrigo Menezes
Rodrigo N/A
Rodrigo Valdes Ponton
Rodrigo Watson
Rody Jonas
Roei Lagziel
Roeland Hoefnagels
Roeland Visser
Roey Senn
Roger Mathews
Roger Webb
Roget
Rohan Thadani
Roland McNutt
Rolf Hiltl
Rolf Kirby
Roman Nu-Che
Romelle Cronin-Mack
Romeo Gador
Rommy Moreno
Romualdas Beksta
Romy Waller
Ron Burns
Ron Lawrence
Ron McMenemy
Ron Ribiat
Ron Schweitzer
Ron Scudder
Ron Zlluf
Ronald Blacquiere
Ronald Koder
Ronaldo Mouchawar
Ronit Stern
Ronja Verkasalo
Ronny Ziegler
Rony Desir
Rosa Cole
Rosalina Gil
Rosanne Spencer
Rose & David Miles
Rose Agnew
Rose Baker
Rose Davis
Rose Han
Rose Johnson-Leiva
Rose Roberts
Rosella To
Rosie Von Lila
Ross Gibby
Ross Levy
Rostislav Pylev
Roxann Vistocci
Roy Eitan
Ruben Torres
Rubina Distrito
Ruby Govereau
Rudolf Fazliakhmetov
Rudy Lelloum
Ruedi "Cheesus" Noser
Rufus Welters
Rupert Hart
Ruslan Sopenko
Russ Muscarella
Russell Smith
Russell Treacy
Ruth Bautista
Ruth Fischer-Smith
Ruth Kresha
Ryan & Christi
Ryan Begelman
Ryan Breslow
Ryan Briggs
Ryan Chung
Ryan Duchin
Ryan Goodman
Ryan Gordon
Ryan Jorgensen
Ryan Latreille
Ryan Lewis
Ryan Link
Ryan McGuigan
Ryan Meinzer
Ryan Meredith
Ryan Millner
Ryan Offutt
Ryan Payton
Ryan Penney
Ryan Riley
Ryan Saunders
Ryan Sobeck
Ryan Sobel
Ryan Thompson
Ryan Tognetti
Ryan Walker
Ryker Flint
Rylan Kane
Rym Sfar
Ryoji Nishino
S Brown
S David Hemperly
Sabeen Minns
Sabina IIII
Sabine Heubusch
Sabrina & Sean McCool
Sabrina Karger-Krischke
Sacha Levy
Sadi Eliyesil
Sadie Nash
Safia Lasman
Sagi Paul & Iris Kaganovich
Sagi Tal
Sagiv Rosano
Sahadeva Ishaya
Sahar Barghian
Sai Htun
Saiya Zebrov
Saket Jain
Sal Cee
Sally Bennett
Sally Young
Salomé Clermont
Salvatore Guagliardo
Sam Altman
Sam Desmond
Sam Goldman
Sam Manus
Sam Mullaney
Sam Murray
Sam Ponder
Sam Price
Sam Sheridan
Sam Smith
Sam Sutherland
Sam White
Sam Zelver
Samantha Behrens
Samantha Blackburn
Samantha Duncan
Samantha Jones
Samantha Medeiros
Samantha Ortolani
Samantha Parker
Samantha Reesing
Samantha Rhythmbunny Angel
Samantha Romanick
Samantha Stapleton
Samantha Steffin
Samantha Worleyca
Sami Roth
Samia Sanchez
Samuel Boje
Samuel Chu
Samuel Cole
Samuel Dixon
Samuel Gansline
Samuel Gbafa
Samuel Gittings
Samuel Griffis
Samuel Jones
Samuel Moore
Samuel O'Grady
Samuel Ogden
Samuel Rivault
Samuel Suchowiecky
Sanders Park
Sandi Levine
Sandi Loncar
Sandra Duke
Sandra Knollmann
Sandra Mewis-Adamini
Sandra Roy
Sandra Samanta Renteria
Sandra Stendel
Sandy Raclin
Sanju Nair
Sanna Gunnarsson
Santiago Leon
Sara Baughn
Sara Cattanach
Sara Davidson
Sara Eklund
Sara Goris
Sara Griffith
Sara Jungen
Sara Lehner
Sara Moss
Sara Nelson
Sara Patterson
Sara Russell
Sarah Aoanan
Sarah Arnett
Sarah Barbour
Sarah Boruch
Sarah Cochrane
Sarah Enni
Sarah Evans
Sarah Fisk, PhD
Sarah Furtick
Sarah Goodwin
Sarah Hardy-Cooper
Sarah Holbrooke
Sarah Hoppe
Sarah King
Sarah Ladner
Sarah Madison
Sarah Marshall
Sarah Maxwell
Sarah McEwen
Sarah Metzler
Sarah Miller
Sarah Mondet
Sarah Moski
Sarah Mueller
Sarah Nelson
Sarah S. Rhau
Sarah Scott
Sarah Semprez & Kristian MacDonald
Sarah Shechner
Sarah Uhlfelder
Sarah Welt
Sari Harrison
Sarita Fitch
Sascha Nils Klingenberg
Sasha Elias
Sasha Muir
Sasha Wloski
Satia Famili
Saulius Kreismonas
Saurabh Mhatre
Savannah Chiavacci
Savannah Shealy
Saverio Cianfrone
Savina Gonzalez
Scatha G. Allison
Schuyler Minert
Scott & Megan Weiss
Scott Akridge
Scott Barney
Scott Bergquist
Scott Blomquist
Scott Bruce
Scott Dettloff
Scott Emerson
Scott Hardester
Scott Harwood
Scott Hinckley
Scott Lefevre
Scott Lehman
Scott Lowe
Scott Naftal
Scott Petersen
Scott Power
Scott Pulley
Scott Rau
Scott Riggs
Scott Saville
Scott Schubert
Scott Sieburth
Scott Solliday
Scott Travelstead
Scott Vineberg
Scott Watenpaugh
Scott Wells
Scotty Schipper
Scout Compton
Scout O'Beirne
Scrimbly Addams
Sean Ander
Sean Annan
Sean Brownlee
Sean Connell
Sean Connor
Sean F Merrill
Sean French
Sean Haghi
Sean Higgins
Sean Leffers
Sean Lopez
Sean Lum
Sean Macurdy
Sean Maletsky
Sean Mann
Sean McLaughlin
Sean Monaghan
Sean Oneal
Sean Redmond
Sean Tabor
Sean Tanabe
Sean Tanner
Sean Taylor
Sean Wallace
Sebastian Gomez
Sebastian Nemeth
Sebastian Palazio
Sebastian Truyols Llompart
Selim Sankaya
Selina Fowler
Selina Johnson
Selina Nieves
Senya Webster
Serdar Yilmaz
Seren Hakmen Asael
Serena Baker
Sergejs Roslikovs
Sergey Lossev
Sergi Noe
Sergio Ramos
Serly Gaprielian
Sero Serhat Demir
Seth & Sharon Leslie
Seth Bunting
Seth Craighead
Seth Marshall
Seth Peschansky
Seth Steffen
Severin Taranko
Shaelynn Morris
Shaham Rasouli
Shai Mazor
Shalyn Wismer
Shaman
Shamis Fallah
Shane Flanagan
Shane Garrett
Shannon Brunston
Shannon Johnson
Shannon Martinez
Shannon McGinnis
Shannon McGregor
Shannon O'Hare
Shannon Riley
Shannon Sewell
Shannon Smith
Shannon St. Clair
Shantelle Dreamer
Shari Rezai
Shari Weiser
Sharilyn Philpott-Marsh
Sharky Snow
Sharon Cohen
Sharon Goldin
Sharon Lawson
Sharon Nuanes
Sharon Pieksma
Sharon Rubin
Sharon Schmitt
Sharon Sharabi
Sharon Stein
Sharon Steinbis
Sharon Winslow
Shaun Derik
Shaun Kelly
Shaun Vine
Shawn Baker
Shawn Becker
Shawn Broukhim
Shawn Degeer
Shawn Halbert
Shawn Harlan
Shawn Mahoney
Shawn Tabrizi
Shawn Westfall
Shawna Vreeke
Shaylah Mutschler
Shayne Hales
Shayne Powell
Shea Nelson
Sheena Leigh
Sheetal Jaitly
Sheila Bongcayao
Sheila Demoura
Sheila Van Der Smissen
Shelby Hoerner
Shelby Pfeifer
Shelby Stong
Sheldon Donig
Shelita Burke
Shelley Rosenberry
Shelly Berkowitz
Shelly Mars
Shen Yen
Shereau Kuhl
Sheri Fitts
Sherief Garrana
Sherri Gadbois
Shervin Natan
Shi Min Faith Tan
Shimon Gaon
Shir Karuthammer
Shira Edri
Shirley Tipton
Shit Gal
Shivon Zilis
Shlomi Podgaetz
Shlomo Yitshak
Shonna Gillis
Shreya Deshmukh
Sian Donars
Siarhei Znak
Sidney Baumgartner
Sierra Dugas
Sierra Manzanares
Silas Howland
Silvan Graf
Silvia Lopez Rivela
Silvina Billia
Simon Arianpanah
Simon Chantry
Simon G.R.
Simon Lee
Simon Modini
Simon Schultz
Sina Amiri
Sina Solaimanpour
Sinem Aladag
Sinuhe García
Sitbon Sitbon
Sivan Kass
Skip & Ellie Smith
Sky2Ink
Slim Ellouze
Sloane & Nick Morgan
Slobodan Randjelovic
Slut Ranger
Snam Communications LLC
Snarky Cat & Adventure Girl
Sofia Archuleta
Sofia Berliln
Sohail Khanifar
Sohrab Seyed Fathi
Solana Guisinger
Solaris
Solomon Lederer
Son Serfaty
Sonal Taylor
Sonata Polanco
Sonia Raphael
Sonia Santana
Sonny Gupta
Sonny Rao
Sonya Kraus
Sophia Carvalheira
Sophia Willaman
Sophie Brouhon
Sophie Graubner
Sophie Layman
Sophie Mehtemetian
Soren Buch
Space Cat & Siah
Sparkle Ann McCandless
Spartacus Pasley
Spencer Edgerton
Spencer Sherwin
Spencer Takata
Spencer Tyndall
Spottacus Cheetah
Springnut
Stacey Case
Stacey Gonfiantini
Stacey Lindgren
Stacie Sanborn
Stacy Carr
Stan Valnicek
Stanislava Niakoulov
Stanley Meyers
Stanley Moore
Stefan Benier
Stefan Haffner
Stefan Legrand
Stefan Petri
Stefan Peukert
Stefan Pildes
Stefan Schaefer
Stefania Moroianu
Stefanie Ansell
Stefanie Bassler
Stein Kretsinger
Stella of Sirens Salon
Stephane Lee
Stephanie "Paige" Tashner
Stephanie Anderson Pugash
Stephanie Auyoung
Stephanie Lee
Stephanie Nadanarajah
Stephanie Ngan
Stephanie Norton
Stephanie Slama
Stephanie Stern
Stephanie Strong O'Brien
Stephanie Teasley
Stephanie Torres
Stephanie Tran
Stephanie Webb
Stephanie Wright
Stephanny Duben
Stephen Agbor
Stephen Belmont
Stephen Brooks
Stephen Canova
Stephen Carney
Stephen Cotton
Stephen Farmer
Stephen Fivash
Stephen Giossi
Stephen Hodges
Stephen Hoffman
Stephen Mack
Stephen Martyak
Stephen Massey
Stephen Prough
Stephen Reynolds
Stephen Ross
Stephen Sperry
Stephen Winiarski
Stevan & Sarah Hoffman
Steve Aizenstat
Steve Andrews
Steve Benisty
Steve Briggs
Steve Cabral
Steve Douris
Steve Engel aka Ra
Steve Evans
Steve Friedman
Steve Friedman
Steve Garrido
Steve Geisheker
Steve Gold
Steve Gonzalez
Steve Harris
Steve Hofer
Steve Huffman
Steve Jackson
Steve Ornellas
Steve Rheaume
Steve Riis
Steve Scholl
Steve Tappert
Steve Weinstein
Steve White
Steve Yao
Steve Young & Jane Fellows
Steven & Sarah Blumenfeld
Steven Adam Shane
Steven Bernard
Steven Day
Steven Doughty
Steven Fabos
Steven Haddad
Steven Hockenberry
Steven Jordan
Steven Kraus
Steven McFarland
Steven Patwell
Steven Queen
Steven Steel
Steven Truss
Steven Vigeant
Steven Willmott
Steven Wizman
Stewart & Lynda Harvey
Stijn Van Doorslaer
Stitch Phillips
Stretch / Exxxplosivo
Stuart D'Alessandro
Stuart Sharpe
Suan Ariana Benham
Sue Gemmell aka Skipper of Chaos
Sue-Anne Vincze
Suebie Kindling
Suellen Guarezi
Sumit Ajwani
Summer Broeckx-Smith
Summer Rodman
Summer Vaughn
Sun Mee Sandusky
Sundari Wind
Sungat Altis
Sunnie Pawley
Sunshine Armstrong
Sunshine Pooley
Supriya Wickrematillake
Suraiya Rahman
Susan Baldwin
Susan Danziger
Susan Houlden
Susan Kramer
Susan Ledyard
Susan Lisser
Susan Lowdermilk
Susan McManaway
Susan Shelton
Susan Skillman
Susan Von Roedern
Susan Wade
Sushil Louis
Susi Marzuola
Susie Davis
Suz Somersall
Suzanne Ayriss
Suzanne Dunn
Suzanne Polivy
Suzie Watt
Svetlana Miliutina
Swan & Gibraltar
Swetha Nallamothu
Swoon & Paul
Sy Patel
Sydney Blissick
Sydney Carlson
Sydney Harris
Sydney Schavietello
Tabreez Verjee
Tahir Naim
Tahoe Ron Bell
Taiine Santiago
Tajsha Carlson
Takanori Ohkubo
Tal Banay
Tal Karmi
Tal Kidron
Tal Levi
Tal Nissenson
Talia Kadi
Talin Mardirossian
Tamara Ennis
Tamsin Rose Eyres Churchouse
Tamunoemi Oyibo
Tanesia Conley
Tankut Denker
Tanner Rhoades
Tanner Wells
Tannya Jajal
Tanthalas Schoech
Tanya Bunger
Tanya Counter
Tanya Hatfield
Tanya Phillips
Tanya Reagan
Tanya Starke
Tanya Villarreal
Tara Baban
Tara Cooper
Tara Dalley
Tara Fischer
Tara Moraleda
Tara O'Shea
Targ Patience
Taryn Colontino
Taryn Pickett
Tatiana Dr. Hohnholz
Tatiana Minaeva
Tatiana Rybnikova
Tatiana Soldatova
Tatiana Villardefrancos
Tatjana Kavazovic
Tatjana Kudinova
Tatyana Vroman
Taylor Allan
Taylor Basso
Taylor Greeley
Taylor Isenberg
Rebecca Talbot & Gordon Bluechel
Taylor Peck
Taylor Pierce
Taylor Shepherd
Taylor Walding
Ted Burghoff
Ted Burton
Ted Rollheiser
Teeny Tiny Tonya
Tellef Tveit
Terell Lyons
Terence Cullen
Terence Pratt
Teresa Gaines
Teresa Jones
Teresa Laird
Tereza Nazer
Tero-Pekka Alastalo
Terri Davis
Terry "Rev. Fade" McConnell
Terry & Kathy Norcutt
Terry Dacosta
Terry Pratt
Terry Riddle
Tess Clifton
Tess Kartel ~ 11
Tessa Carr
Tessa Smith
Test Bice
Thaddeus Skorzewski
Thais
Thanh-Thao (Emily) Nguyen
The Dare Foundation: Orli & Zack Rinat
The Marilyn & Jeffrey Katzenberg Foundation
The Martini Man
The Stellars, Captain Mango & Mayor Boomerang
The Walrus
The Wy'east Foundation
Thea Slatyer
Theo Saville
Theodore Panagiotopoulos
Theodore Vigh
Theresa Gordon
Theresa Hines
Theresa Ruby
Theron Johnson
Therron Ricks
Thom White
Thomas Brierton
Thomas Brouder
Thomas Bull
Thomas Chettah
Thomas Claphanson
Thomas Coleman
Thomas Donahue
Thomas Felix
Thomas Hallaran
Thomas Hart
Thomas Hite Jr.
Thomas Huminski
Thomas Keirnan
Thomas Kelly
Thomas O'Duffy
Thomas Osborne
Thomas Quarre
Thomas Ruolo
Thomas Scott Fair
Thomas Snider
Thomas Sweeney
Thomas Vander Vliet
Thomas Vu
Thomas Ward
Thomas West
Thor The Cuddler
Thoren Long
Tian Yin
Tiara
Tiara Shipton
Tiffany Pham
Tillman Pearce & Gayle Maccia
Tim
Tim "The Rev" Mooney
Tim Bailey
Tim Bradley
Tim Harrison
Tim Rathsack
Tim Saenen
Tim Thompson
Tima Musina
Timi Austen-Peters
Timofey Braslavets
Timothy Dixon
Timothy O'Malley
Timothy Scholl
Timothy Tieu
Timothy Woo
Timothy Wood
Tina Maric
Tina Wong
Ting Hsuan Fan
Tino Schumacher
Tito Bottitta
TJ Jones
Tjark Bethke
To Mars!
Toby Prosky
Toby Tamagni
Tod Kellogg
Todd Bendell
Todd Chaster
Todd Dabney
Todd Gildred
Todd Leonard
Todd Todd Todd Kennedy!!!
Todd Wingert
Tohmer Soltes
Toktam Aboozary
Tom Ammirato
Tom Ferrell
Tom Kramer
Tom Kwaske
Tom Linck
Tom Lyon
Tom Magdziarz
Tom Piozet
Tom Rivard
Tom Thorn
Tom Walsh
Tomas Aftalion
Tomas Mayes
Tomer Farajipur
Tomer Peretz
Tommaso Trionfi
Toni Ko
Toni Medeiros
Toni Rib
Tony Cygan
Tony Harb
Tony Pompa
Tony Robinson
Tony Urso
Tonya Gessler
Torey Kehoe
Torie Dalton
Touria El Glaoui
Tracey Fremd
Tracy Caprio
Tracy Cunningham
Tracy Martin
Tracy Miedema
Tracy Perea
Tracy Slatten
Traian Stancescu
Travis Morgan
Travis Savard
Travis Todd
Travis Vanbrasch
Travis Willingham
Trent Appleby
Trent Ballantine
Trent Hancock
Trent Tucker
Trevor Calvert
Trevor Cleak
Trevor Jolley
Trevor Selby
Trevor Soares
Trevor Tylosky
Tricky Bunny
Trish Layton
Tristan Derham
Tristan Harris
Tristan Jackson
Tristan Petit
Tro Jemjemian
Trooper, Teri Bevelacqua
Tshombe Sampson
Tuba Yalcin
Tucker Gumber
Tuija Nordstrom
Turhan Coskun
Twirlgrrl
Tyler (Jay) Mahan
Tyler Brown
Tyler Brown
Tyler Bryden
Tyler Dinslage
Tyler Garrett
Tyler Gustafson
Tyler Heckerman
Tyler Norris
Tyler Prete
Tyler Pride
Tyler Stevens
Tyler Thompson
Tyler Whitbread
Tylin Senvardarli
Tyson Davis
Udo Botzenhardt
Uliana Slobodianykova
Uriah Herman
Vadim Korol
Vadim Suvorin
Vadim Volkov
Val Valcourt
Vala Karimi
Valdeone Oliveira
Valentin Bychkov
Valentin Lukacs
Valentin Santana
Valentin Vacarus
Valentina Baena
Valentina Carvajal
Valentina Cuervo
Valentina Rios
Valeria Bautista Flores
Valerie Bellenger
Valerie Santerli
Valerii Chernyshov
Valeriya Konradi
Vance Rudolph
Vanessa & Neal Franking
Vanessa Elise Maybeck
Vanessa Lind
Vanessa Ohayon
Vanessa Richards
Vanessa Taal
Vasili Ramanishka
Veeraj Thakkar
Venera Faizullina
Venus
Vergel E
Vernii Sluga
Veronica Cowen
Veronika Fehlinger
Veronika Hamakova
Vesna Buntak
Vic Du Preez
Vice Admiral Morgan & The Mermaid
Vicente Armendariz
Vicente Rodriguez
Vicki Higgins
Vicki Wayne
Vickie Nauman
Vickie Stevens
Victor Angulo
Victor Humphries
Victor Jih
Victor Korol
Victor Mastboom
Victor Pappalardo
Victor Penev
Victor Solomon
Victor Webb
Victoria Bacon
Victoria Davies
Victoria Emi
Victoria Kofman
Victoria Nelson
Victoria Parker
Victoria Tait
Victoria Vinton
Viki Haro
Vikki Cerniglia
Viktor Chvila
Viktor Talevski
Viktoria Hristova
Viktoryia Shabunia
Vilena Fridovskaya
Vincent Ballesteros
Vincent Seguin
Vincent Tuk
Vincent Turner
Violeta Stevens
Virginia Gerardi
Virginia Jones
Virginijus Jakutis
Vishnu Stickney
Vitalii Stefurac
Vitalina Ochigova
Vlad Degtyarev
Vladimir Daskalov
Vladimir Herrera
Vladimir Katsnelson
Vladimir Petkovic
Vladislav Donets
Voyta Karas
Vytas Juskys
Wade Dunstan
Wade Scribner
Wally Bomgaars
Walt Boyle
Walt K. Weissman
Walter Grams
Walter Parenteau
Warren Hacker
Warren Lisser
Warren Senger
Warren Trezevant
Wathha Khanshali
Wayne Elias
Wayne Matlock
Wayne Slade
Wayne Tam
Wei Li Yang
Wendy Arkesteijn
Wendy Crandall
Wendy Firth
Wendy Galindo
Wendy L McDermott
Wendy Pearson
Wendy Potts
Wes Clark
Wes Long
Wesley Murray
Weston Monroe
Weston Walker
Whitney Foster
Whitney Kroenke Silverstein
Whitt Sellers
Wietske Rubow
Wilbur Han
Wilcox Gleasman
Wilfredo Coriano Jr.
Wilhelm Waskonig
Wiliam (Sam) Clarkson
Will Beilharz
Will Lurie
Will Oberle
Will Plogger
Will Reising
Will Sahatdjian
Will Stahl
William B. Hulsey
William Barlow
William Bolmanski
William Bowers
William Burke
William Canavan
William Carleton
William Clothier
William Coyle
William Farrell
William Galewood
William Gendron
William Hibbitts
William Kinstler
William Koski
William Latimer
William Lawrence
William Lesch
William MacDonald
William Morrow
William Osborne
William Pardue
William Patrick Mellan
William Pennington
William Price
William Rode
William Schrambling
William Schulten
William Sheardown
William Workun
Wilson Rairan
Winda Benedetti
Winni Clausen
Winston Fisher
Wyndham Carlisle
Xavi Reig
Xavier Sarabia Herrerias
Xena Huff
Ximena G
Ximena Mutis
Xptom
Yaar Kimhi
Yaarit Opler
Yael Aisenthal
Yana Bahachova
Yana Vlasyuk
Yang Liu
Yaniv Alon
Yaniv Elias
Yann Goarin
Yannick Burdan
Yara Bellentani
Yara Russell
Yaroslav Holovii
Yaroslav Vynnytsky
Yasmine Mehmet
Yassi Mazandi
Yauheni Bankouski
Yauheniya Pryshchepnaya
Yeah U Rite!
Yehudah Strausberg
Yelena Mnatsakanyan
Yelyzaveta Marochok
Yitzchok Davis
Yoav Saarony
Yoel Taran
Yohann Merran
Yohe Wang
Yoori Kim
York Schlabrendorff
Yosef Froymovich
Yossi Davis
Yossi Katzin
Yulia Dyemina
Yulia Kargaeva
Yulia Shmeleva
Yuliya Aleksyeyeva
Yuliya Voroninskaya
Yunqiao Huang
Yuriy Voronyuk
Yusuf Can Gurkan
Yves Ebnöther
Yvette Jockin
Yvonne Moore
Zac Rzesniowiecki
Zach Andrada
Zach Bialecki
Zach Colby
Zach Cusimano
Zach Heizelman
Zach Hughes
Zach Larson
Zach McPherson
Zachary Busby
Zachary Cotler
Zachary R Scheel
Zachary Russ
Zachary Tankersley
Zachary Wilson
Zack Christman
Zack Cohen
Zaira Asis
Zakir Gazizov
Zaneta Gileno
Zenith Richards
Zhanna Galeyeva
Zhanna Koltsova
Zion Kanehailualuck
Zisan Tekin
Ziyu Pan
Zlatko Tomic
Zoe Anderson
Zoe Beaudry
Zoe Bonnette
Zoe Rosenfeld
Zoe Young
Zoey Angulo
Zohaib Rathore
Zuraya Zarate Jotar
Zuzana Krejciova-Rajaniemi